Timberwolves star Jimmy Butler 'turned down' four-year contract extension
By Ryan Ward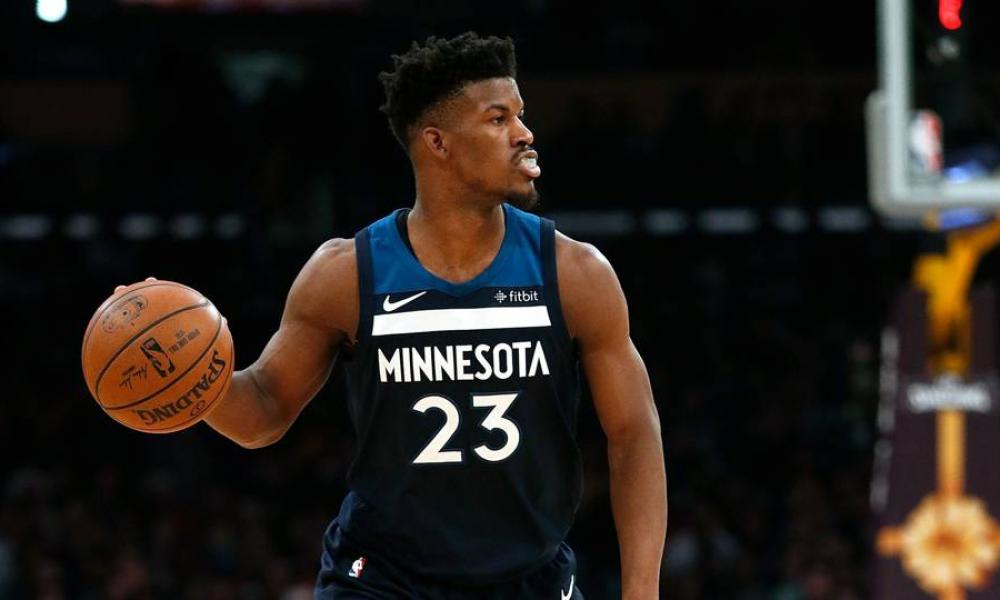 Things have heated up on the front with the Minnesota Timberwolves regarding the future of All-Star forward Jimmy Butler.
The 28-year-old is set to enter the fourth year of his five-year, $92.3 million deal. Although he's expected to decline the fifth-year player option to become an unrestricted free agent next summer. With that in mind, Nick Friedell of ESPN is reporting that Butler has turned down a four-year, $100 million extension.
Minnesota Timberwolves All-Star Jimmy Butler has turned down a four-year extension worth $100 million, a league source confirmed to ESPN.
This shouldn't come as much of a surprise. Especially given that Butler will have a chance to earn more money on the open market. The four-year extension does provide security. However, it is a significantly lower offer than what he may fetch from another team next summer.
Want $250 to bet on NBA futures?
The reason why there has been more chatter around this situation is that there has been talk that Butler has had some internal issues with  All-Star big man Karl-Anthony Towns. This makes the decision to decline the offer that much more scrutinized because it may be read into as him being open to signing elsewhere in free agency.
Regardless of that, Butler is set to be one of the headliners for next year's class as it will likely also feature several other All-Star such as Klay Thompson, Kevin Durant, Kawhi Leonard, and Kemba Walker. If anything, this decision to turn down the extension does create more conversation around what lies ahead for the All-Star forward and the Timberwolves beyond this season.