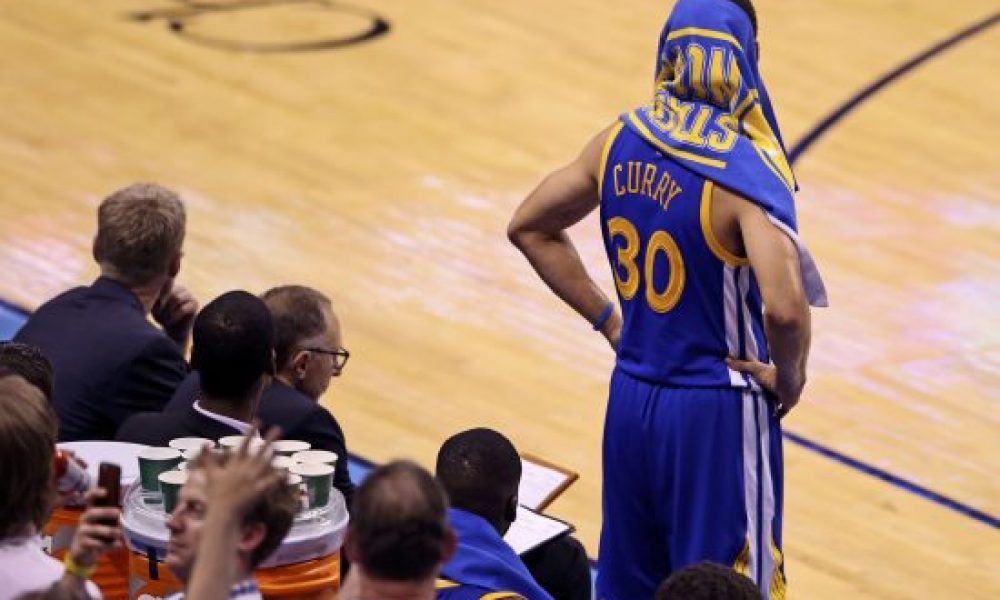 Kevin Jairaj-USA TODAY Sports
Warriors stars Steph Curry, Draymond won't attend minicamp
The NBA playoffs are still underway with four teams left battling it out for the Larry O'Brien Trophy. The Los Angeles Lakers, Denver Nuggets, Boston Celtics and Miami Heat are still going at it. Meanwhile, the rest of the league, including the Golden State Warriors, are preparing for the 2020-21 NBA season.
The Warriors are coming off a forgettable season plagued by injuries. The team has excused star Stephen Curry and Draymond Green from the team's minicamp. Head coach Steve Kerr explained the logic in giving Green and Curry a pass, via ESPN.
Want $250 to bet on the Conference Finals?
"First of all, I want to make clear that this is a voluntary camp," Kerr said after the team's first practice Wednesday at Chase Center in San Francisco. "And so [GM] Bob [Myers] and I have both been in touch with Steph and Draymond and we are well aware of their circumstances. And so they both have important family issues to attend to and so they have excused absences."
Curry missed the majority of the 2019-20 campaign due to a hand injury. The superstar sharpshooter was limited to five games and as a result, the team struggled all season long resulting in Golden State ending up with the second overall pick in the NBA Draft.
The Warriors went from a title contender to the NBA Draft Lottery in a year. However, the team is expected to get back to form next season with a healthy Curry and Klay Thompson.