NCAA Football Betting Trends: Four Teams To Watch
By Jonathan K.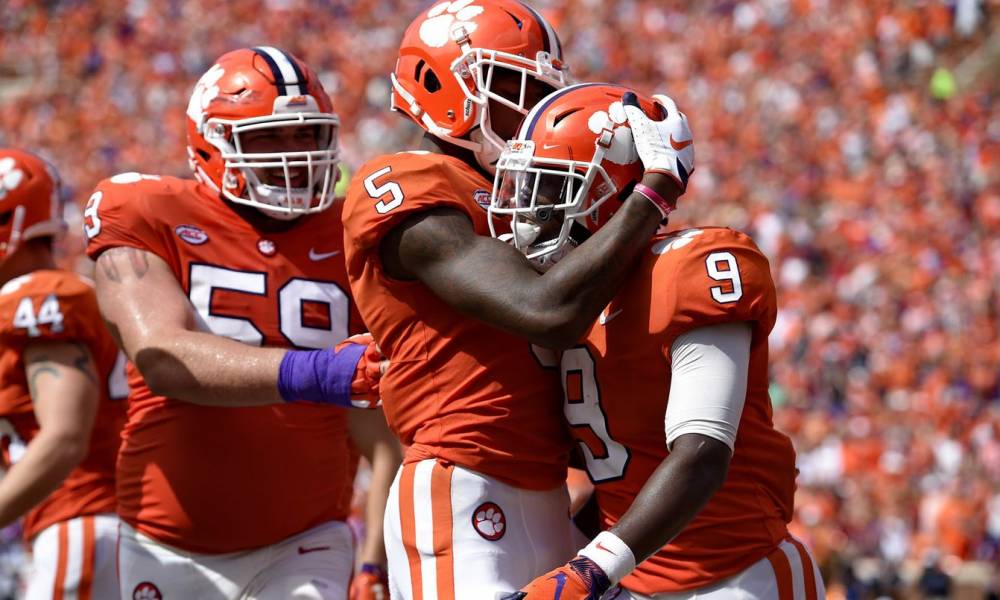 Right now when examining the NCAA Football betting trends, four teams emerge that bettors should pay close attention too.
Alabama, Clemson, Michigan and Notre Dame all have a winning streak at 8 games or more. Alabama sits at 11 straight games straight up, while Notre Dame has 10, Clemson has 9 consecutive wins and Michigan also sits pretty with 8 wins. All four team covered last week. It simply would not be surprising to see all four of these teams as the CFB four picks come playoff time.
Want $250 to bet on NCAAF?
Last week Alabama and Clemson passed big tests as the Tide barely rolled over LSU, essentially eliminating them from playoff contention, while Clemson beat Northwestern. Michigan and Notre Dame gave their opponents a shellacking last week. Next week, all four teams are favored by 18 points or more.
Combined these four teams have covered in 23 games this season out of 36. All four of these teams are considered smart picks for this week with betting stats like those.