New England Looking to Trade Malcolm Mitchell
By David A.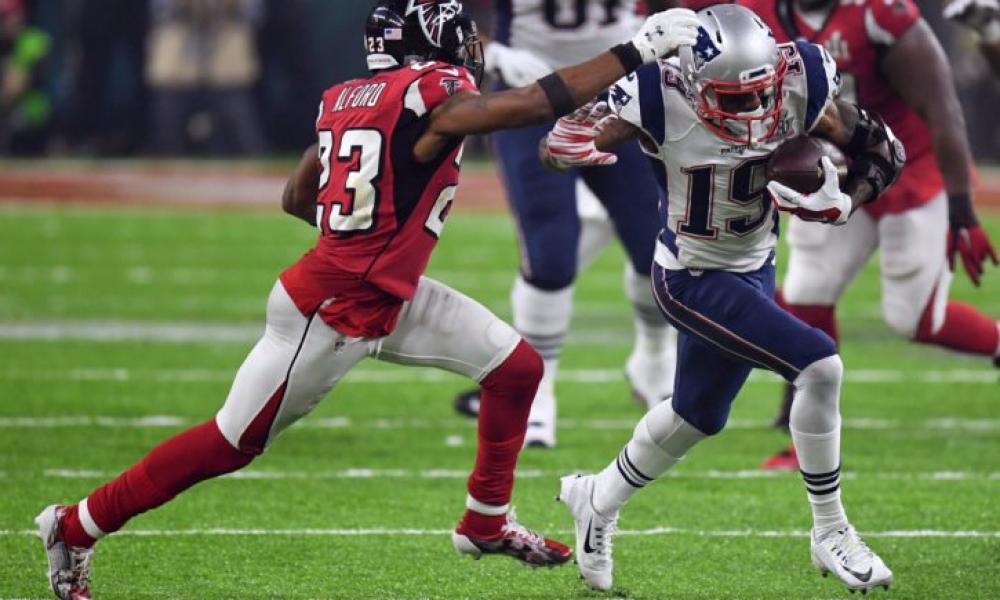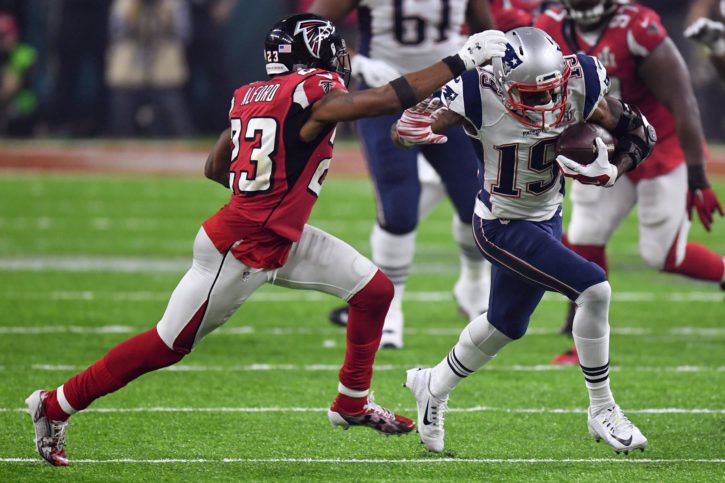 The New England Patriots have decided to seek a trade of their wide receiver Malcolm Mitchell. The third-year wide out is trying to return to play after missing all of the 2017 season due to a knee injury.
Mitchell, who throughout the offseason has regularly been at the team facility and whose advocacy for reading generated headlines across the country, received an evaluation on his knee by doctors Monday, said team sources.
Local papers reported that included in the evaluation was a procedure that determines the cause of discomfort in the wide receiver's knee.
Mitchell was selected by the Patriots in the fourth round of the 2016 draft from Georgia and was an important part of New England's comeback during the second half of their win in Super Bowl LI over Atlanta. In the second half of that game, Mitchell caught five passes for 63 yards, as New England rallied from a deficit of 28-3 to win.
Patriots' quarterback Tom Brady noted afterwards the trust he developed with Mitchell, and pointed out that it showed up the most when the stakes were the highest.
However, Mitchell, whose has had a history of knee injuries dating back to his college days had some teams in the NFL lower his draft rating. During the preseason of 2017 he suffered knee injury and began the season on the team's injured reserve list. He made an attempt to return late during the season, but was unable to be activated from IR.
Mitchell had hopes of making a comeback this season, saying earlier that the goal he set was to be ready for the team's spring practice. However, when he did not take part as a regular participant in the spring, it became obvious that things had not progressed as much as he had hoped.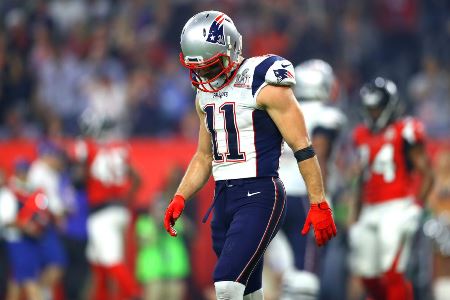 The Patriots are loaded with players at wide receiver including Julian Edelman, Jordan Matthews, Chris Hogan, Cordarrelle Patterson, Phillip Dorsett, Kenny Britt, Riley McCarron, Braxton Berrios, Devin Lucien and Cody Hollister.
Edelman is suspended for the first four games of the season for violating the performance-enhancing drug's policy of the league.
That suspension takes Brady's first option away at WR. New England was hoping to have Mitchell to look to during Edelman's absence and throughout the season thanks to the trust he built with Brady, however its seems like that scenario is nothing but a long shot at best.