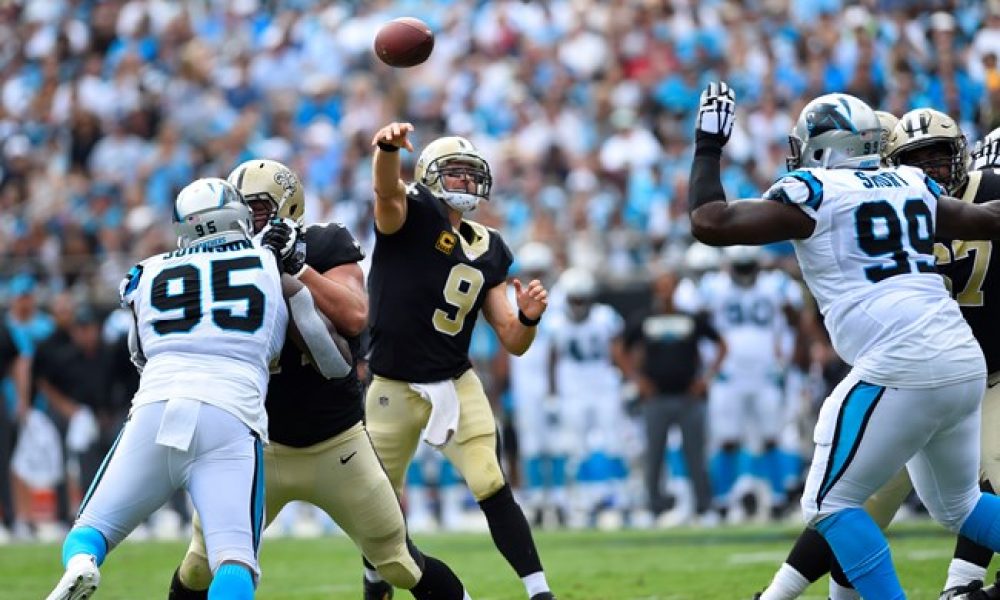 New Orleans Success After Slow Start Not Surprising to Brees
The New Orleans Saints are headed to the playoffs and can clinch their first title in the NFC South in the last six years with a win on Sunday over the Tampa Bay Buccaneers, which is something many thought would not happen after the Saints started the season with two straight losses.
Veteran quarterback Drew Brees said many people were only interested in talking about the team's 0-2 start and how the past few seasons the team has started slow. Brees was reflecting on the opening losses to the Vikings and Patriots to start the season.
He added that both New England and Minnesota are very strong teams and despite losing the two games, we felt as a team we were better than we were getting credit for, and no one ever had the mindset, "here we go again."
Brees continued by saying the team stuck to its play and each player believed the in the other.
New Orleans, currently 11-4, turned its season around when it won eight straight and is ready to claim its first division title in six years.
Tampa Bay enters the regular season final game at 4-11 and in the NFC South cellar, after starting the season in September with high expectations of ending its playoff drought of 10 years.
At this point, not only are the Buccaneers far from a playoff team, but they may be without a coach. Speculation is swirling around the future of coach Dirk Koetter. Last season Tampa Bay was 9-7 which increased the expectations for success in Koetter's second season at the helm.
New Orleans defensive tackle George Johnson started his NFL career with Tampa Bay and was there five seasons. His permanent residence is there to this day. After he was released earlier in the season by the Lions, Johnson was back in Tampa hoping another team would call.
The Saints wanted a defensive lineman to take the place of the injured Trey Hendrickson. He was signed by the Saints and has played well with 2 ½ sacks in two games with the team.
This will be the first game between the teams since Bucs wide receiver Mike Evans leveled rookie cornerback Marshon Lattimore from the Saints with a blindside hit after the whistle.
A personal foul was assessed to Evans and he was fined the next week by the NFL. Saints head coach Sean Payton was seen yelling at the Buccaneers sideline following the play. Expect some extra pushing and shoving in this game.