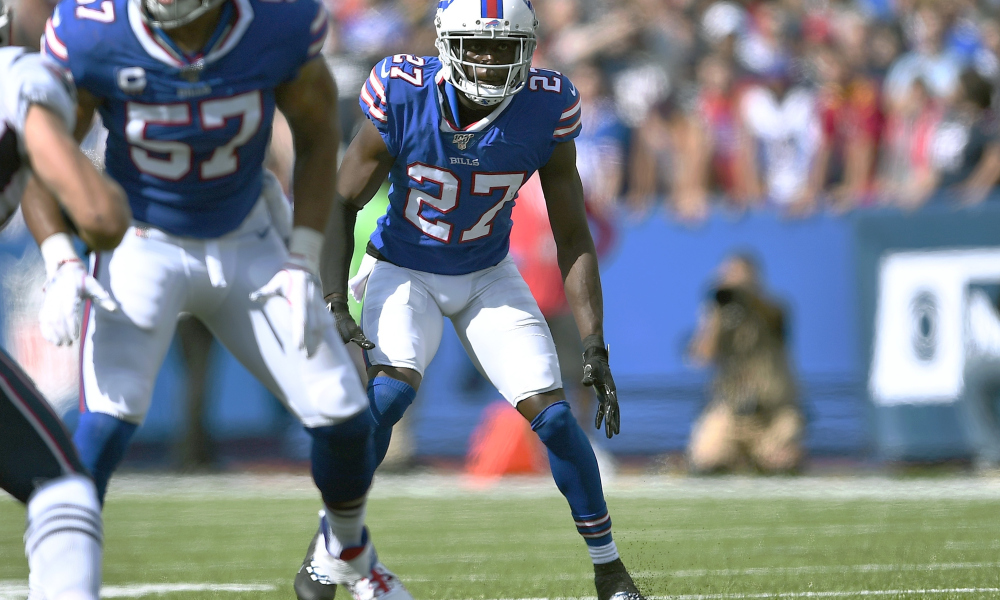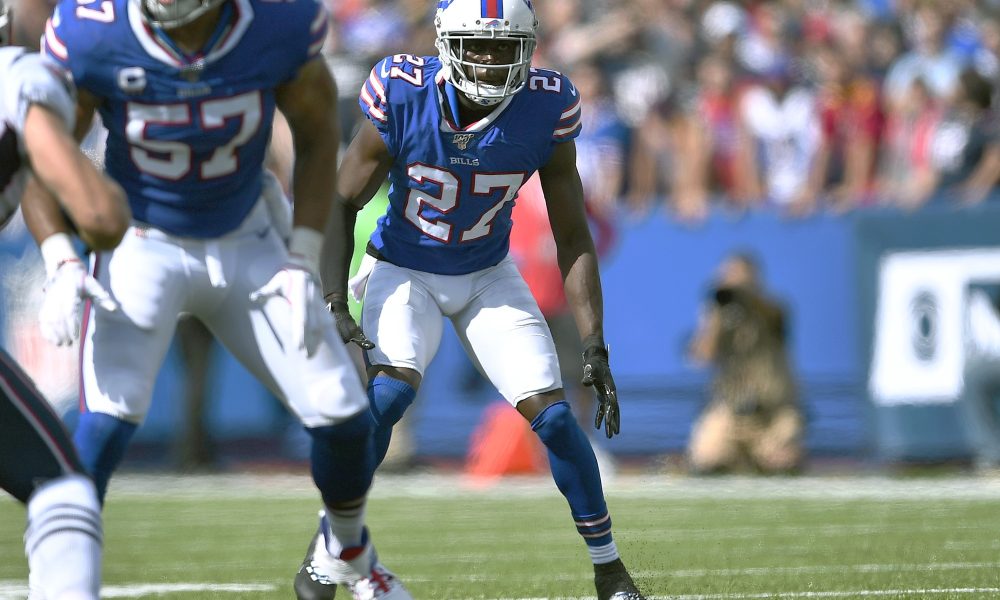 Buffalo Bills cornerback Tre'Davious White (27) lines up for a play against the New England Patriots in the first half of an NFL football game, Sunday, Sept. 29, 2019, in Orchard Park, N.Y. (AP Photo/Adrian Kraus)
NFL power rankings: Bills, Chiefs pace AFC
In the AFC version of our NFL power rankings, the Buffalo Bills and Kansas City Chiefs vie for the top spot.
16. New York Jets
Mekhi Becton is now hurt. The offensive line is a mess. It's tough to see Zach Wilson being able to shine with such a tough situation around him.
15. Houston Texans
The Texans are trying to find out whether Davis Mills is the quarterback of the future. If he is, the record is really a moot point in 2022.
14. Jacksonville Jaguars
Without Urban Meyer as their head coach, the Jaguars are already miles ahead of where they were in last year's NFL power rankings. Now the question is how high can they ascend?
13. New England Patriots
Who is the playmaker on this offense? How much do you trust a group led by Matt Patricia and Joe Judge? These are big problems for the Patriots.
12. Pittsburgh Steelers
Pittsburgh has an elite defense with a Hall of Fame head coach, but what to make of an offense led by either Mitch Trubisky or Kenny Pickett?
Want $250 to bet on NFL futures?
11. Cleveland Browns
Without Deshaun Watson for the entire season, it's hard to put the Browns any higher than this on the list.
10. Miami Dolphins
It's all about Tua Tagovailoa. If he's good, the Dolphins are probably a playoff team. If not, they probably end up around a .500 squad.
9. Tennessee Titans
Tennessee was the top seed in the AFC playoffs last season, but the loss of A.J. Brown and the curiosity around whether they can be so successful again might be too much.
8. Las Vegas Raiders
The Raiders made the playoffs last year and then added pass rusher Chandler Jones and receiver Davante Adams. Is it enough for a postseason push?
7. Indianapolis Colts
Indy brought in Matt Ryan to run the offense, and that should be enough to make it the favorite in the AFC South.
6. Denver Broncos
No team transformed itself more in the offseason than the Broncos, who brought in Russell Wilson under center and also signed edge rusher Randy Gregory.
5. Los Angeles Chargers
The Chargers are brimming with talent on both sides of the ball, led by quarterback Justin Herbert. Is this the year Los Angeles breaks through?
4. Baltimore Ravens
Lamar Jackson has accomplished everything but a deep postseason run. Perhaps this is the year it all changes?
3. Cincinnati Bengals
The Bengals have Joe Burrow, Ja'Marr Chase, Joe Mixon, Tee Higgins and Tyler Boyd on the same offense. They're going to be an unstoppable offense.
2. Kansas City Chiefs
The Chiefs might be the best, but they need to rely on a host of young defenders to step up. The offense will remain elite with Patrick Mahomes steering the ship.
1. Buffalo Bills
Buffalo has the most well-rounded team in football. It's time for the Bills to seize the moment.