49ers had been eyeing Trent Williams since last season
By Ryan Ward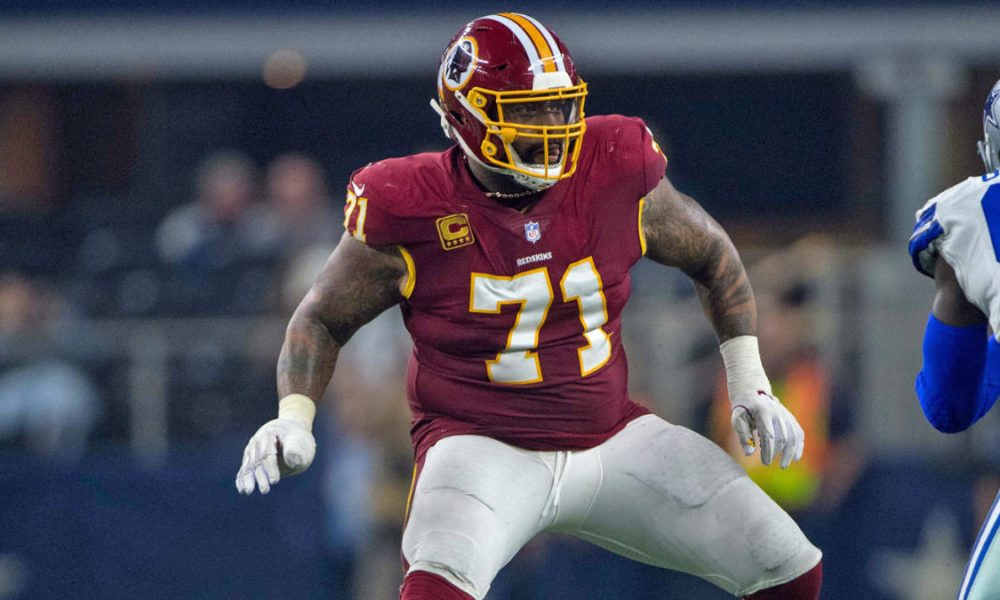 The San Francisco 49ers made the big-splash move this offseason to acquire Pro Bowl left tackle Trent Williams.
It's a move that significantly bolsters the left side of their offensive line next season and possibly beyond. According to David Bonilla of 49erswebzone.com, general manager John Lynch voiced that it was a move that the team had eyed making last season as they called the Washington Redskins about Williams.
"We had made a call about it in the last season when Joe (Staley) and (Mike) McGlinchey were hurt, thinking, wow, this could be an option," Lynch told Greg Papa during the 49ers' virtual State of the Franchise event this week. "When those guys come back, maybe we play him at guard."
The 49ers had gone through significant chunks of the season dealing with injuries to their offensive line. It would have provided them a significant boost to have in the mix last season. San Franciso now has him in his most comfortable spot playing left tackle, where he will effectively replace Joe Staley.
It would have been interesting to see him in the mix last season. However, the 49ers have a solidified spot in the lineup where he can operate best. Williams is currently in the final year of his deal that he reworked with San Francisco, where he can't be franchise tagged next offseason.
Only time will tell if he will remain a long-term piece of the puzzle as the 49ers could be positioned to make a deep run in the playoffs in 2020.
NFL Betting