Packers, Aaron Rodgers still not seeing eye-to-eye ahead of training camp
By Ryan Ward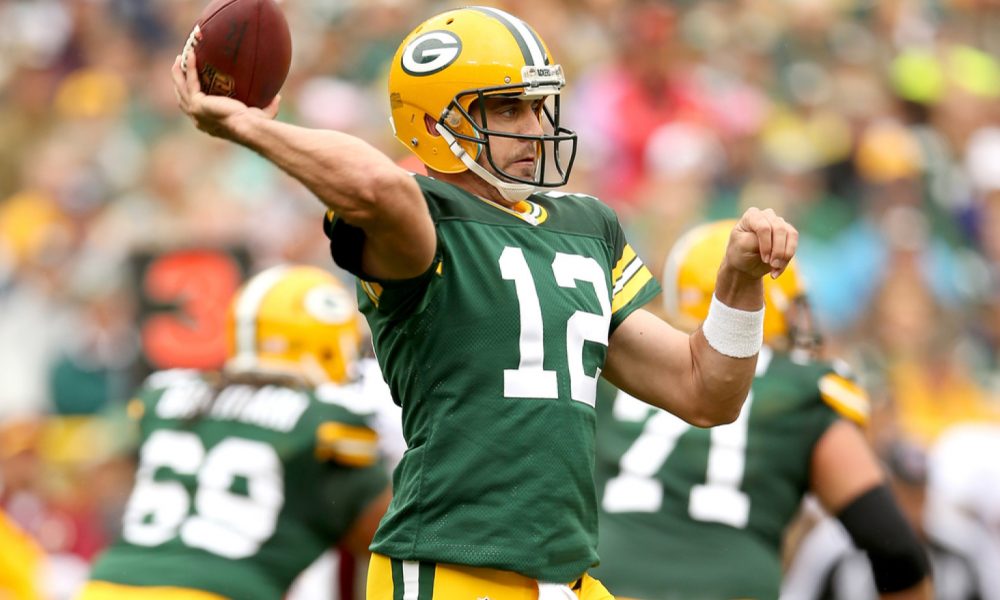 Since the Green Bay Packers fell short in the NFC championship game, uncertainty remains around Aaron Rodgers' future.
The star quarterback hasn't cleared the air concerning his status for the 2021 season despite it being less than two months away. Another wrinkle has been added to the situation as ESPN is reporting Rodgers turned down a two-year extension with the Packers this offseason.
Want $250 to bet on NFL futures?
Aaron Rodgers turned down a two-year extension offer from the Green Bay Packers this offseason, sources told ESPN's Adam Schefter.
It shouldn't come as much of a surprise that Rodgers has stuck firm with his stance. His disgruntlement has never been amount money or his contract.
Rodgers' issues come to play concerning the lack of communication with the franchise. He had no clue of the team's interest to move into the first round to select Jordan Love. In fact, he reportedly didn't find out about the team's interest in Love until the team took him in last year's draft.
The Packers also continue to make moves that suggest the franchise is moving toward the Utah State product as the long-term answer under center. Meanwhile, the 37-year-old never wavered in his desire to play his entire career in Green Bay.
The front office simply hasn't been on the same page with Rodgers throughout the process. It has sent him mixed signals concerning how management feels about his ability on the field over the long haul.
Until the two sides find cohesion in that regard, there will be underlying tension and an eventual departure from the future Hall of Famer.