Antonio Brown gets contract option for 2020 season with Patriots
By Ryan Ward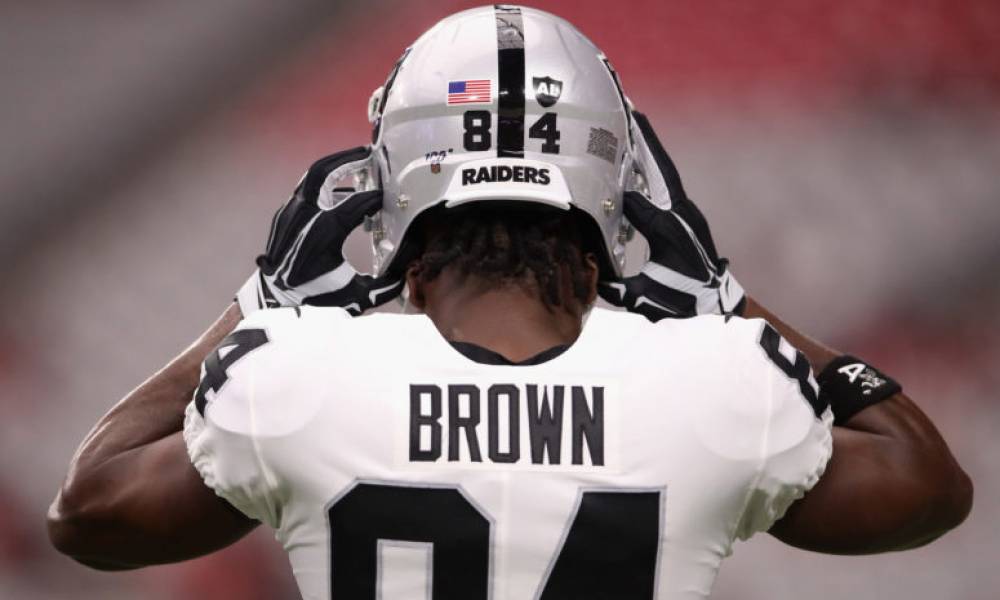 Antonio Brown keeps getting rewarded for acting out. Prior to the start of the 2019 season this past weekend, the central focus was on the developing situation concerning Antonio Brown's future in the NFL.
It saw the Oakland Raiders elect to release the All-Pro wideout. They cut him after what has been a rocky last few weeks off the field. As a result, the situation led to the New England Patriots quickly scooping him up. Following that move, it was revealed that the Patriots have a $20 million option on Brown's contract for the 2020 campaign, according to Josh Alper of Pro Football Talk.
Want $250 to bet on NFL Week 2?
PFT has learned, via a league source, that the Patriots have a $20 million option on Brown's contract for the 2020 season. The option is for $20 million and it becomes guaranteed if it is exercised. The option helps with cap proration for this season and is similar to an option the Patriots had on cornerback Darrelle Revis's contract when he was with the team for the 2014 season.
The Patriots are simply looking to keep their options open with Antonio Brown with the potential of his tenure extending past the 2019 season. He has shown to be one of the most talented wide receivers in the league. Due to that fact, he could prove to be a great fit for their offense.
This also leaves things open to where the team can part ways with him after or during this season if it doesn't pan out for whatever reason. There may be a hurdle already with Brown being involved in legal matters concerning accusations of rape from one of his former trainers.
Nonetheless, it is an open-ended situation for the Patriots that could see Brown with the team longer than this campaign.