Jaguars address Nick Foles injury with acquisition of Josh Dobbs
By Ryan Ward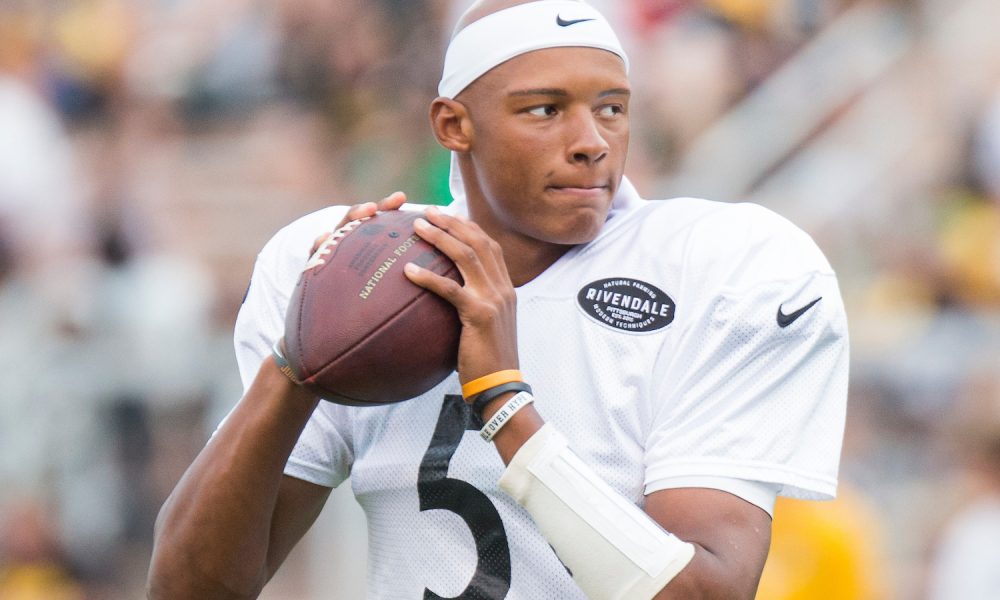 The Jacksonville Jaguars got their 2019 season off to a rough start. Any early optimism faded with the Kansas City Chiefs cruising past them in Week 1.
This came at a bit of a cost with quarterback Nick Foles suffering a broken left clavicle. It's an injury that has required surgery that will keep him off the field for the next several weeks. With that in mind, the Jaguars have made the move to acquire veteran quarterback Josh Dobbs from the Pittsburgh Steelers in exchange for a 2020 fifth-round pick in return, according to Josh Alper of Pro Football Talk.
Want $250 to bet on NFL Week 2?
According to multiple reports, the Jaguars have acquired Josh Dobbs in a trade with the Steelers. The Steelers will receive a 2020 fifth-round pick in return.
Dobbs had originally been selected by the Steelers in the fourth round of the 2017 NFL Draft. He was the primary backup to Ben Roethlisberger this past season. However, the improvement by Mason Rudolph has led to him falling down to the third-string quarterback on the depth chart.
Although the Jaguars have acquired another quarterback, it should see rookie Gardner Minshew continue to roll forward as the starter for the time being while Foles is on the mend. Minshew played well in the season opener against the as he continued 22 of 25 passes for 275 yards with two touchdowns and an interception in the loss to the Chiefs.
The Jaguars are set to face the Houston Texans in Week 2 action on the road with both teams looking to secure their first win of the 2019 season.