Cleveland Browns betting on big year from Baker Mayfield in 2021
By Matt Verderame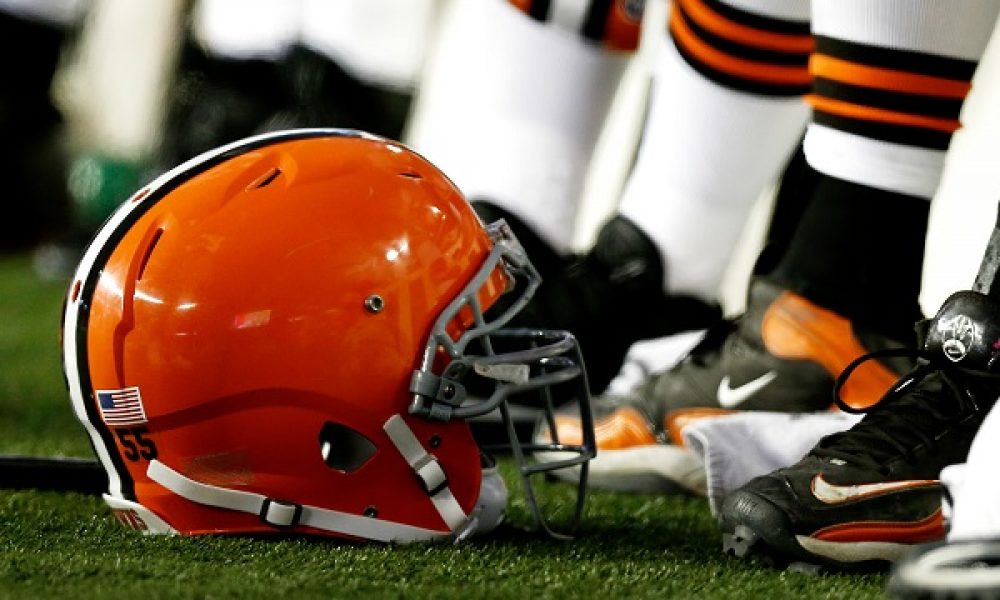 With huge expectations for the 2021 season, the Cleveland Browns are relying heavily on Baker Mayfield. The franchise quarterback will have to be in top form.
Look at the odds in Vegas. The Kansas City Chiefs are the favorites to win Super Bowl LVI, the defending-champ Tampa Bay Buccaneers are second. Then, there's the Cleveland Browns.
Cleveland, long a laughingstock, is suddenly a real contender, tied seventh on the list with 16/1 odds.
Want $250 to bet on NFL futures?
Should the Browns make good on their promise, quarterback Baker Mayfield needs to continue his ascension.
Last year, the former No. 1 overall pick took a leap under first-year head coach Kevin Stefanski, following a disastrous 2019 campaign alongside former head man Freddie Kitchens. With Kitchens, Mayfield followed up a promising rookie season with 3,827 yards, 22 touchdown passes and 21 interceptions while taking 40 sacks. A year ago, the Oklahoma product rebounded with fewer yards (3,563) but more touchdowns (26) and only eight interceptions.
Entering this offseason, there was talk about whether Cleveland general manager Andrew Berry was going to extend Mayfield. However, despite being newly eligible for such, it appears the team might wait to see its quarterback showcase its talents for at least another year.
On Wednesday, NFL Network insider Ian Rapoport discussed Mayfield's situation with Cleveland on NFL Now:
"It's a little more of a wait-and-see approach on Baker Mayfield. Not that the Browns want to see what they have. I'm just saying there are some other quarterback contracts that get done first. I wouldn't be surprised, based on what I know, if it's Baker Mayfield next offseason and the Browns kind of focus their contract talks on Chubb and on Ward this season."
For Mayfield, an extension would be ideal for security but the lack of one also provides an opportunity. Should he have a season like we saw Josh Allen of the Buffalo Bills enjoy in 2020, his price skyrockets, especially with the salary cap set to explode following the 2023 campaign.
And for the Browns, they would gladly live with the price tag being a bit more expensive, because should Mayfield make such a jump, Cleveland becomes the top contender to Kansas City in a loaded AFC.
After decades of disgrace and disappointment, the Browns have real hope to make a move towards their first Super Bowl appearance in franchise history. Whether it happens begins and potentially ends with Mayfield's play.