Baker Mayfield vows 'we'll be back' after Browns' playoff exit
By Ryan Ward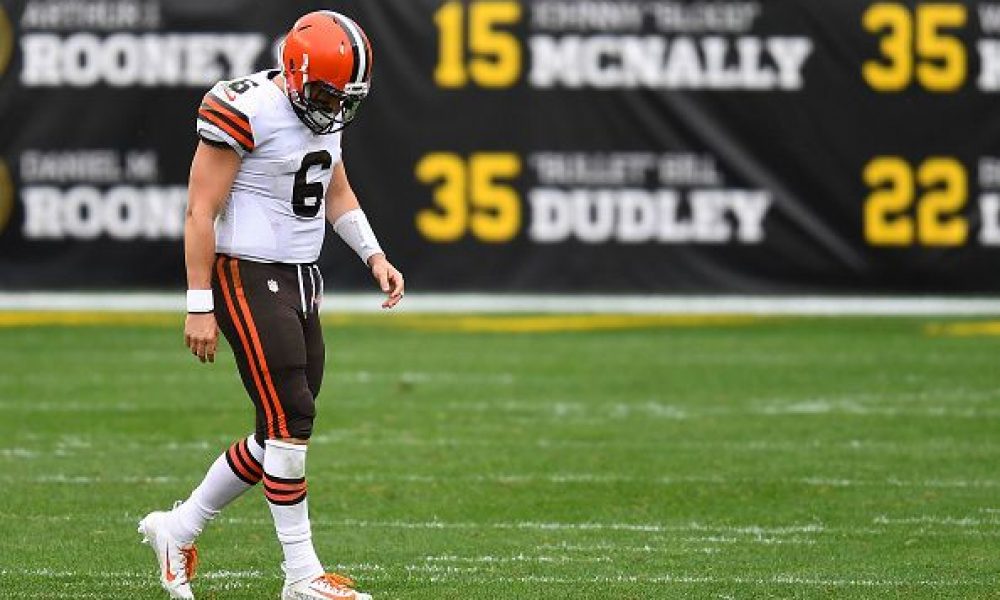 The Cleveland Browns and Baker Mayfield gave it everything they had this past weekend when going head to head against the defending Super Bowl champion Kansas City Chiefs.
Unfortunately, the upstart Browns fell short against Patrick Mahomes and company as they just didn't have enough to get over the hump even after the one-time NFL MVP went down with a concussion in the second half.
Want $250 to bet on the NFL Playoffs?
Despite the playoff exit, quarterback Baker Mayfield believes it is just the beginning for Cleveland as he vowed that the team would be back in this position again, via ESPN.
"We will be back."
After the team made some bold moves last year and failed to live up to expectations, the Browns bounced back with a vengeance and came one game shy of the AFC Championship Game even without a healthy Odell Beckham Jr.
Baker Mayfield talked about everything the team went through to get to this point but is clearly optimistic about the future in Cleveland.
"It sucks because so many people have sacrificed so much during this process and this very strange season and overcome adversity," Mayfield said. "But trying to find the positive out of it, we're setting a new standard here. Everybody was saying it in the locker room. … That we will be back."
The real question now is whether the Browns can maintain this momentum and come back even better next season.
The team seems to have hit its stride with everything seemingly coming together, but only time can tell if they can continue to be successful moving forward.