Tom Brady Bests Drew Brees In Final Bout
By Connor Lynch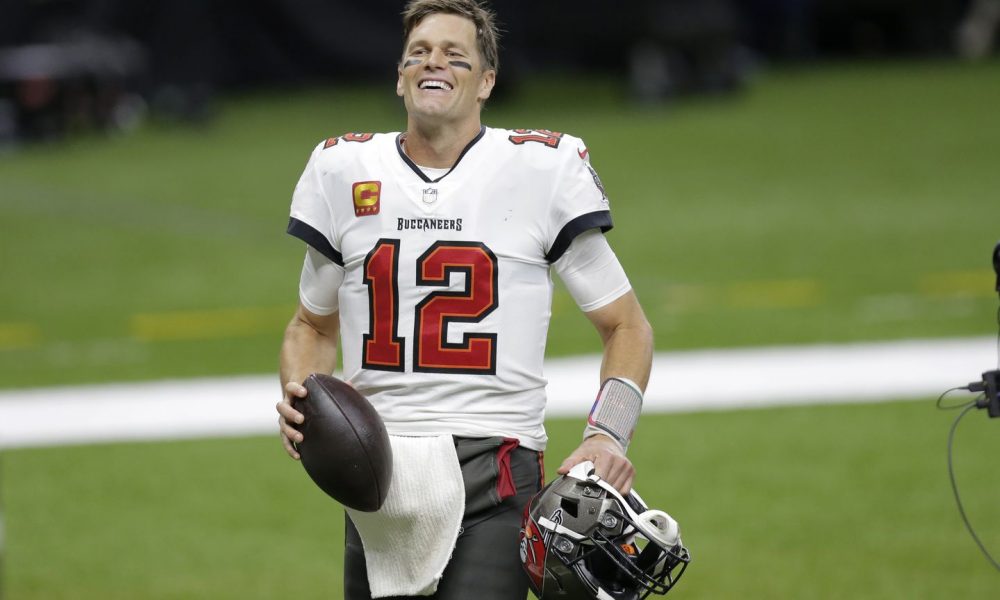 Tom Brady won the battle of the all time great quarterbacks at the Mercedes-Benz Superdome on Sunday night.
With a combined age of 85, Tom Brady and Drew Brees faced off for probably the last time. Brady's Tampa Bay Buccaneers secured a place in the NFC Championship game against the Packers with a 30 – 20 win.
Tom Brady passed 18 of 33 for 199 yards. As well as that, he had one touchdown on the ground and two in the air. He had no interceptions on the day.
Conversely, Drew Brees threw three interceptions in a playoff game for the first time in his career, allowing Tampa to come back from a 7 point deficit in the third quarter.
Want $250 to bet on the NFC Championship Game?
This is the Buc's first postseason appearance in 13 years. If they make the Super Bowl, it will be their first appearance since they won it in 2002. As well as that, they will be the first team to host the showpiece at their home stadium.
Brady, the man recruited to make it all happen, acknowledged the team's chemistry after his adjustment period in the season.
"Just so proud of everyone, the whole organization," said Brady.
"Our coaches have put in so much work and effort getting us to this point, preparing us every day, and just done an amazing job.
"Guys really come together. It's a really unique team. We have great chemistry. We have fun at practice. We worked really hard to get to this point, just like the other three teams remaining."
Meanwhile, we await to see if the disappointing defeat was Drew Brees' last game. He didn't confirm either way, but he certainly has a decision to make now.
"I'm gonna give myself an opportunity to think about the season, think about a lot of things, just like I did last year, and make a decision," Brees said.
"There are obviously so many incredible memories, so many incredible relationships that have come as a result of playing this game. And, man, you find out so much about yourself and you have to fight through so much when you play this game."