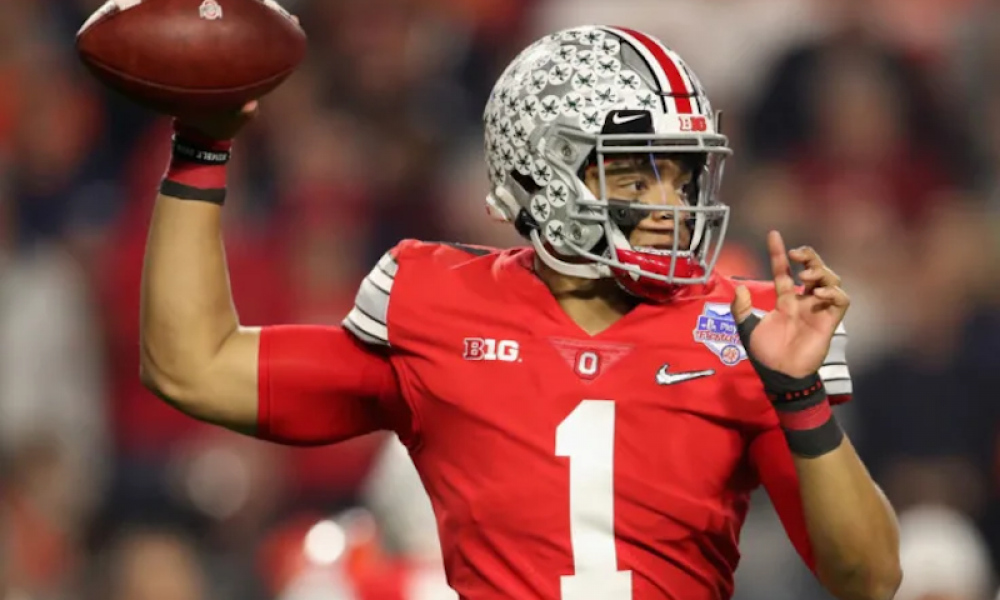 Bears rookie Justin Fields will do everything to earn the starting QB job
The Chicago Bears excited their fan base after moving up in the 2021 NFL draft to take former Ohio State quarterback Justin Fields.
His arrival immediately placed a significant amount of pressure to see him to grab ahold of the starting job. With that in mind, Field voiced that he's striving to become the starter, via Pro Football Talk.
Want $250 to bet on NFL futures?
"Of course, I think everybody on our team should be striving for a starting job, and if you're not there's no reason for you to be here," Fields said. "So of course I'm going to do everything I can to get that starting job. It's not up to me. Coach Nagy has a set plan for my development, but I'm just going to work hard, keep my head down and keep grinding it out every day."
Fields will have every opportunity to earn the starting job ahead of the 2021 season. The question will become whether he can showcase enough in training camp and the preseason to earn the opportunity. If not, the Bears are more than comfortable to roll with veteran Andy Dalton as the starter for Week 1.
Chicago doesn't have the immediate pressure to throw him in the fire despite the fan base's strong push. Fields has the keys to the franchise, which it's just a matter of him being proving he's ready to handle the responsibility.
Given the Bears' long history of quarterback issues, the organization will want to move forward at a progressive pace. The next few months will be quite telling of where Fields is at in his progression.