Bears will likely to go with Chase Daniel on Thanksgiving with Mitchell Trubisky injury
By Ryan Ward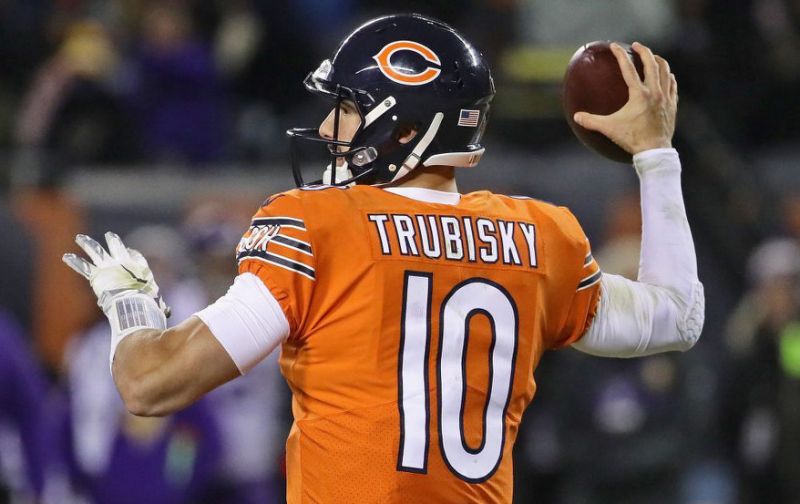 The Chicago Bears are coming off the fourth straight win that has pushed them to a more comfortable lead atop the NFC North heading into the Week 12 matchup on Thanksgiving Day against the Detroit Lions.
However, it will likely have to be without the services of second-year quarterback Mitchell Trubisky due to a shoulder injury as Adam Schefter of ESPN is reporting that it will more than likely lead to Chase Daniels getting the spot start.
Want $250 to bet on the NFL?
Sign up here!
Chicago Bears quarterback Mitchell Trubisky woke up with soreness and had less movement in his injured right shoulder than the team expected Wednesday morning, making it likely that Chase Daniel will start Thanksgiving Day against the Lions, a source told ESPN's Adam Schefter.
Trubisky has shown much growth in his second campaign as he has proven to be a more dependable option under center for the franchise to lead the offense. In 10 games played, he has thrown for 2,469 yards with 20 touchdowns to nine interceptions while rushing for 363 yards and three touchdowns.
His play on the field has helped the Bears hold one of the top scoring teams in the league that currently ranks sixth with 29.4 points per game. This includes Trubisky pouring in a career-high six touchdown passes against the Tampa Bay Buccaneers.
That said, the writing on the way essentially reads that Trubisky will be out of the mix putting Daniels to make his first start since the 2014 season when he played for the Kansas City Chiefs.