Broncos WR Courtland Sutton out for the season with knee injury
By Ryan Ward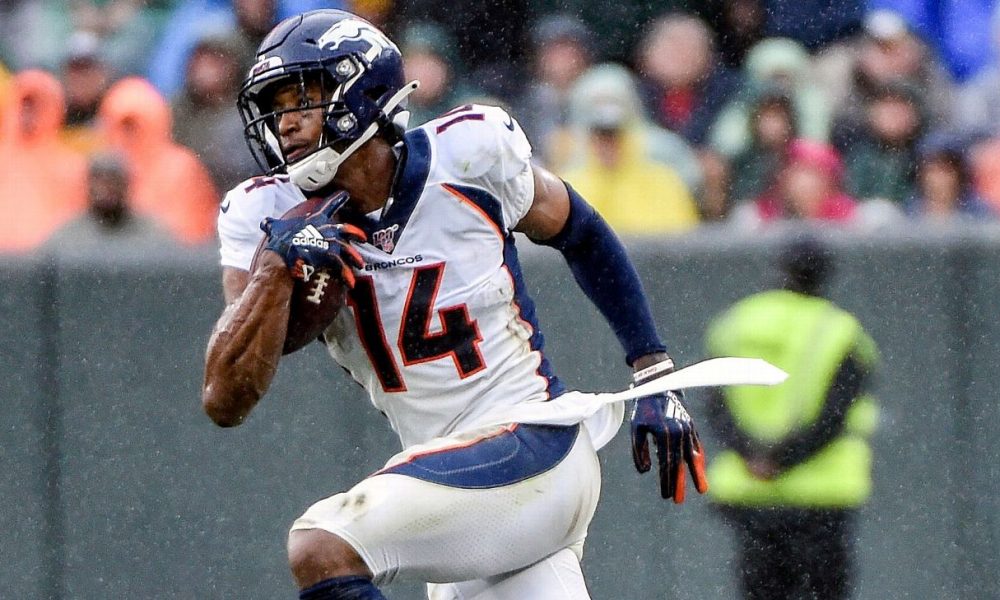 Week 2 in the NFL was rough, to say the least. A number of teams around the league, including the Denver Broncos, suffered some major injuries to key players. For the Broncos, it was quarterback Drew Lock as well as star wide receiver, Courtland Sutton.
Although it appears Lock's shoulder injury may not be serious, the same can't be said for Sutton. The star wideout will reportedly miss the rest of the 2020 NFL season as it was determined that he will require surgery as a result of a torn ACL, according to Mike Klis of 9News.
Want $250 to bet on Thursday Night Football?
"Courtland Sutton tore up his knee," Klis said via Twitter. "Done for the year."
Before the 2020 campaign even began, the Broncos had suffered a devastating blow on the defensive side of the football. The team lost arguably their best player with superstar linebacker Von Miller going down with a season-ending injury.
As if Miller being lost for the season wasn't bad enough, the team now lose their best wide receiver and have Lock banged up. Lock is dealing with a shoulder injury that knocked him out of the Week 2 matchup and it's uncertain how serious that injury could turn out to be.
This season was supposed to be the year the Bronco would take a leap forward. Unfortunately, unless Lock turns out to be healthy and the next Patrick Mahomes immediately, Denver could be in a for a long 2020 campaign filled with disappointment waiting for the team's best players to get back healthy.