Philadelphia Eagles Must Correct Sloppiness or Lose Ground
By Connor Lynch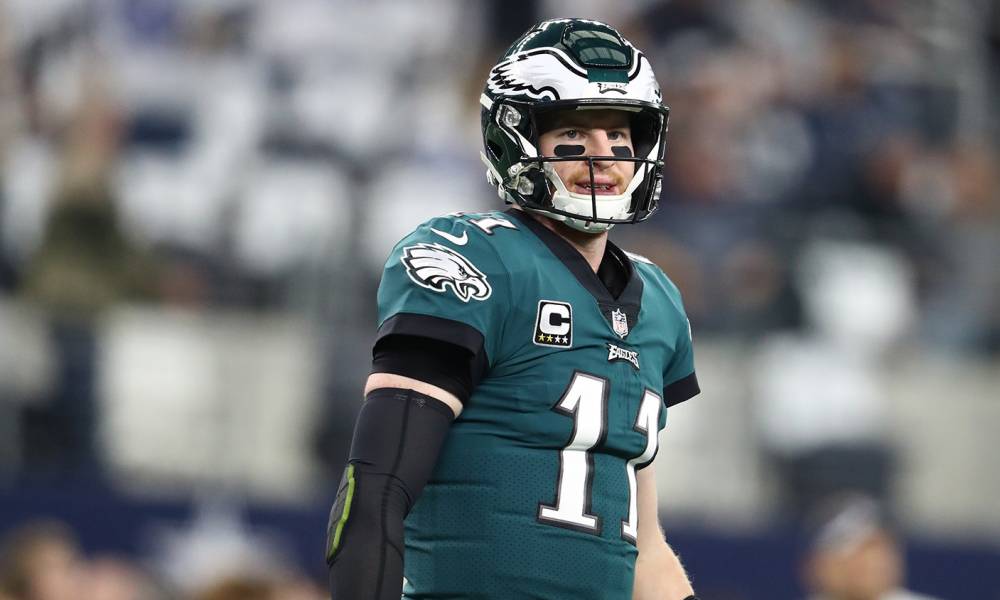 The NFC East is a mess, and the Philadelphia Eagles are the biggest mess in the division after Sunday's game.
The Eagles went down 37 – 19 to the Los Angeles Rams, and dropped to 0 – 2 on the season as a result. It's not the start the team would have hoped for and when you look at how it happened, it's even more worrying.
Philadelphia gave up eight sacks in Week 1 against the Washington Football Team. That muddled defense has conceded 57 points in its last six quarters, and Carson Wentz isn't bailing it out, either.
The Philadelphia Eagles quarterback threw for four interceptions in his first two games of the season. Last year, he only threw for seven over the whole slate. Ominously, Carson Wentz has come out and said that the Eagles 'are not panicking'.
Want $250 to bet on Monday Night Football?
"We're obviously frustrated," Wentz said. 
"You never want to start 0-2. Last week, the way we lost to Washington, starting 0-1, obviously not what we want and not how we expect to finish ballgames, and then today, coming out behind again. … There's enough things through two games, offensively speaking, that we can put on the tape and know we're right there. … Don't panic; we'll be OK. I've always had all the confidence in the world in our defense. … We're not panicking."
You can bet that they probably are panicking, because it's their worst start to a season since 2015. Philadelphia Eagles Coach Doug Pederson urged his team to remain calm and hold onto the football.
"If plays are not there, don't look to try to make something happen," he said.
"Just throw the ball away in that situation or run
"The one thing again that we all have to take a look at, especially offense, is just the turnovers. We had the fumble early and then of course the interceptions. That's kind of been, I think these first two weeks of the regular season, that's been the tale of the tape."