Cleveland Browns might be team to beat in AFC North next season
By Matt Verderame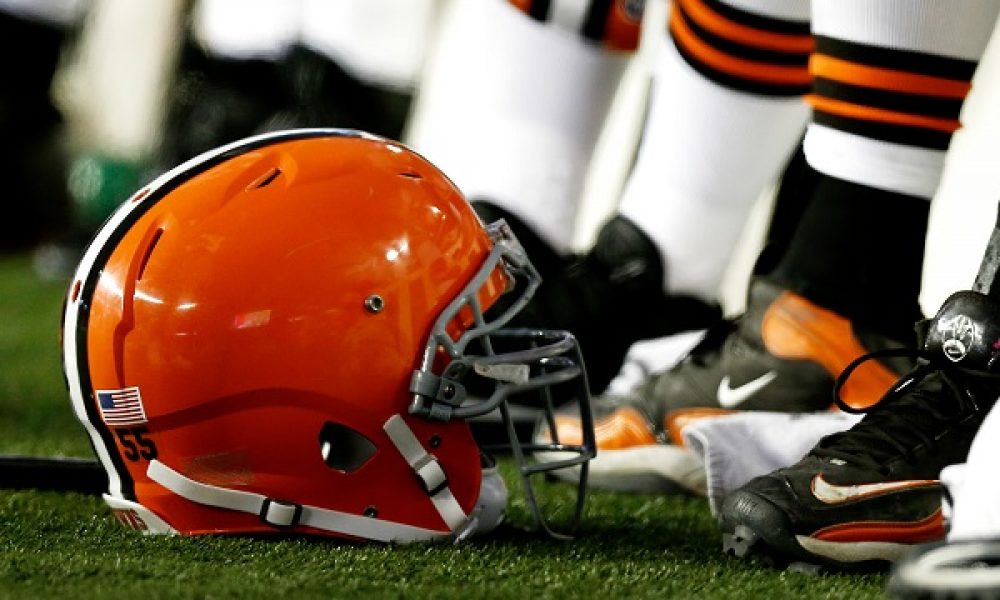 The Cleveland Browns bowed out of the NFL playoffs on Sunday afternoon, but there's little reason to think they aren't headed for a good future.
Ends of seasons are abrupt by nature.
Hope builds throughout the campaign, and then suddenly, it's over. Back to square one. Back to 0-0.
For the Cleveland Browns and their fans, this is especially true. Cleveland, which reentered the league in 1999, hadn't won a playoff game since 1994. The Browns had only made it to the postseason once since they were brought back to life, losing in the AFC Wild Card Game to the Pittsburgh Steelers in 2002.
Want $250 to bet on the NFL Playoffs?
Then, this season, first-year head coach Kevin Stefanski breathed life into a tired problem. He seems to have resurrected third-year quarterback Baker Mayfield. He went from a struggling mess in 2019 to a quality signal-caller under new guidance. In the regular season, Mayfield threw for 3,563 yards and 26 touchdowns against eight interceptions.
On Monday in the season-ending press conference, Stefanski spoke to reporters about the progression he's seen in the youngster, per NFL.com:
"I think the next step for Baker, I'd characterize it for all of us: Continue to get better," Stefanski said. "I think you saw growth from him as a player from the first game to the last. Really pleased with his progress and I think he recognizes that he has room to grow, like we all do. I think it's just having that mindset that he's going to constantly improve."
After going 11-5, Cleveland has established itself as a legitimate contender on the rise. The offense is buttressed around Mayfield with running backs Nick Chubb and Kareem Hunt, receivers Odell Beckham Jr. and Jarvis Landry, and tight ends David Njoku and Austin Hooper. This is to say nothing of having arguably the best offensive line in the business.
For the Browns, it's about fixing the defense around edge rusher Myles Garrett and cornerback Denzel Ward. It's fair to expect a defensive-heavy draft from general manager Andrew Berry, along with some pickups in free agency.
If Cleveland can move up a few slots on that side of the ball, particularly in the passing game, there's little reason it can't bypass a declining Pittsburgh Steelers squad and a stagnating Baltimore Ravens team.
There's work to be done for the Browns, but for the first time in decades, the hope is both palpable and real.