Colts Without Top Tackler Darius Leonard Versus Falcons
By David A.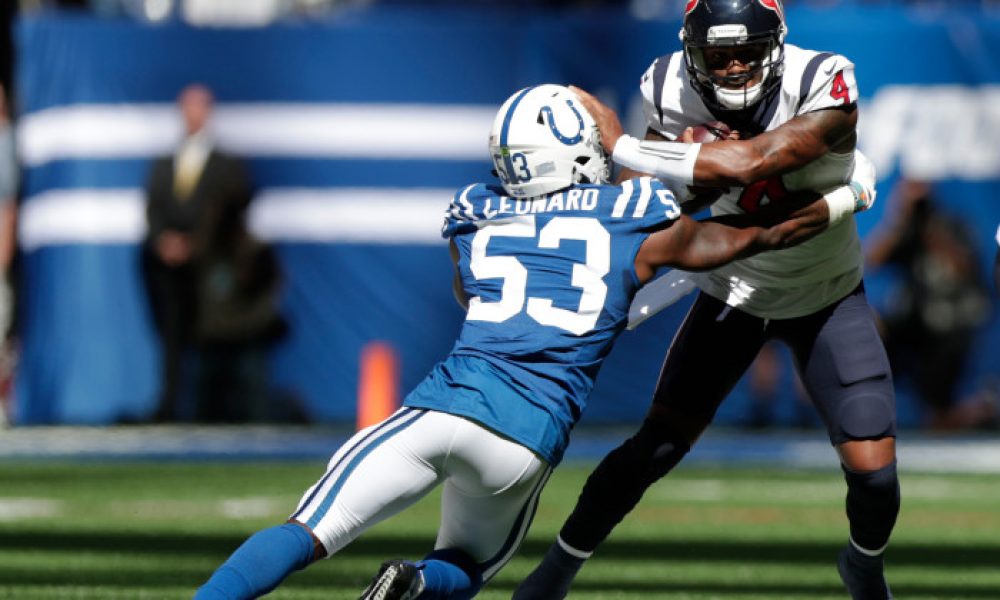 The Indianapolis Colts announced on Friday that star linebacker Darius Leonard is having head injury issues. He, as well as defensive end Jaball Sheard will not play in Sunday's game. Both will miss the match versus the Atlanta Falcons at home in Lucas Oil Stadium.
Darius Leonard began having concussion symptoms following Sunday's game versus Tennessee and since has been in the NFL's concussion protocol. He needed to advance through required steps in the new concussion. protocol. As he was not cleared by an independent NFL neurologist, he cannot take part in Sunday's game.
Want $250 to bet on NFL Week 3?
Sign up today!
A pair of rookies E.J. Speed and Bobby Okereke are expected to take Leonard's snaps on the defense Sunday. Although, the team might mix and match the three linebacker spots it uses in its 4-3. Speed is considered Leonard's backup a WILL linebacker, Okereke can play that spot as well or Anthony Walker could move from MIKE linebacker to WILL and Okereke to take his spot at MIKE.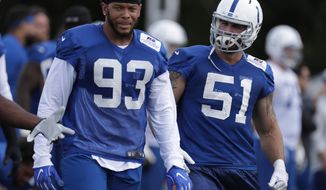 Sheard came back to team practice on Wednesday for the first time in close to two months after suffering swelling and soreness in his knee during training camp July 25, and minor surgical procedure followed.
The Colts opted not to put Sheard on injured reserve and he has missed the first two Colts regular season games versus the Chargers and Titans. He participated on a limited basis in practice Wednesday and Thursday. The Colts without Sheard have Al-Quadin Muhammad at one defensive end. Muhammad has played well with six tackles including two for losses, one forced fumble and one sack.
Others questionable for Sunday's game with the Falcons include wide receiver T.Y Hilton, running back Marlon Mack and running back Jonathan Williams.