Jaguars wise to retain Jalen Ramsey for now
By Matt Verderame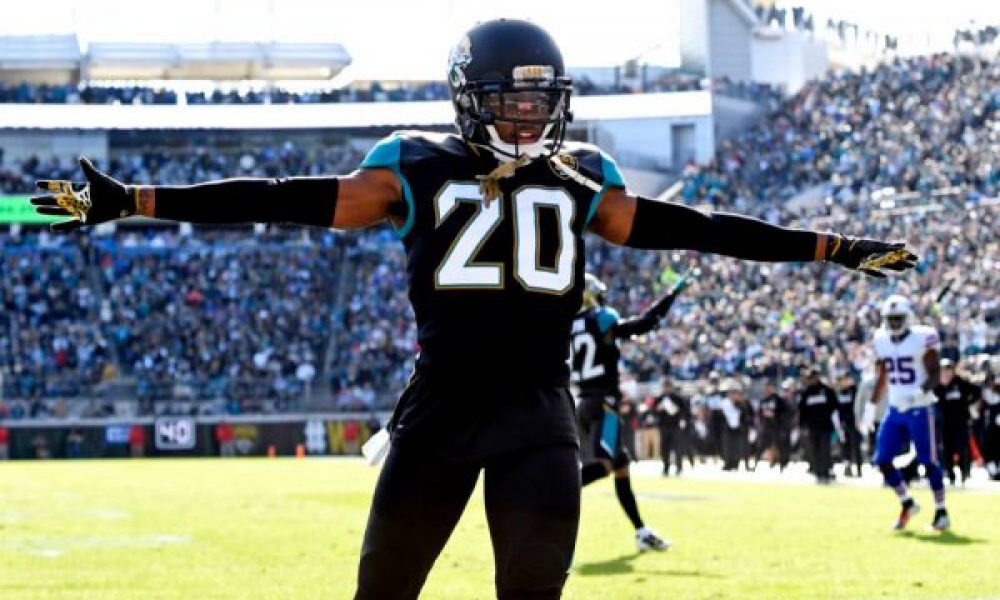 The Jacksonville Jaguars and Jalen Ramsey dominated the Tennessee Titans on Thursday Night Football. It might be a pivot point for multiple teams across the league.
For Jacksonville, the win gives it reason to believe. After beginning 0-2 with losses to the Kansas City Chiefs and Houston Texans, and a broken clavicle for quarterback Nick Foles, things were beyond bleak. Then All-Pro cornerback Jalen Ramsey demanded a trade. Suddenly, Duval has a ray of sunshine beaming through the clouds.
Want $250 to bet on NFL Week 3?
Sign up here!
With Jalen Ramsey still on the roster, general manager Dave Caldwell might be seeing a different reality. At 1-2, the Jaguars are firmly in the mix of a very mediocre AFC South. Every team has at least one loss, with the aforementioned Titans having sustained two. With backup quarterback Gardner Minshew looking like anything but a sixth-round rookie, the Jaguars are alive and seemingly well.
On Friday, NFL Media insider Ian Rapoport spoke on television about whether the win changes anything about Ramsey's standing. Rapoport mentioned the Jaguars are interested in making Ramsey a very rich man, despite the recent acrimony.
"Also worth noting that owner Shad Khan loves Ramsey, would be willing, from what I understand, to pay him and make him the highest-paid cornerback in the NFL as soon as he possibly can," Rapoport said. "There is a lot of love here. So, for the Jacksonville Jaguars to part with Ramsey they're going to have to be convinced, overwhelmed that it's the right move."
Without question, the former Florida State star is the Jags' best player. Unless Jacksonville receives multiple first-round picks, the prudent move is to play the long game. Ramsey is under contract through next season and then could be given the franchise tag. Caldwell and the Jaguars hold all the leverage here, and should exert every ounce of it. Jacksonville desperately needs Ramsey to have any chance of making noise throughout the regular season and perhaps into the postseason.
In a month, perhaps the optics are different. Maybe Jacksonville falls out of the race, Ramsey remains resolute about being traded and the Jaguars decide it is in their best interests to listen. If and when that becomes a reality,  Caldwell can explore all options. Until then, Jacksonville would be well-advised to let Ramsey dominate in teal and hope to make a run for the second time in three years.