Eagles owner claims his 'vision' didn't match Doug Pederson's
By Ryan Ward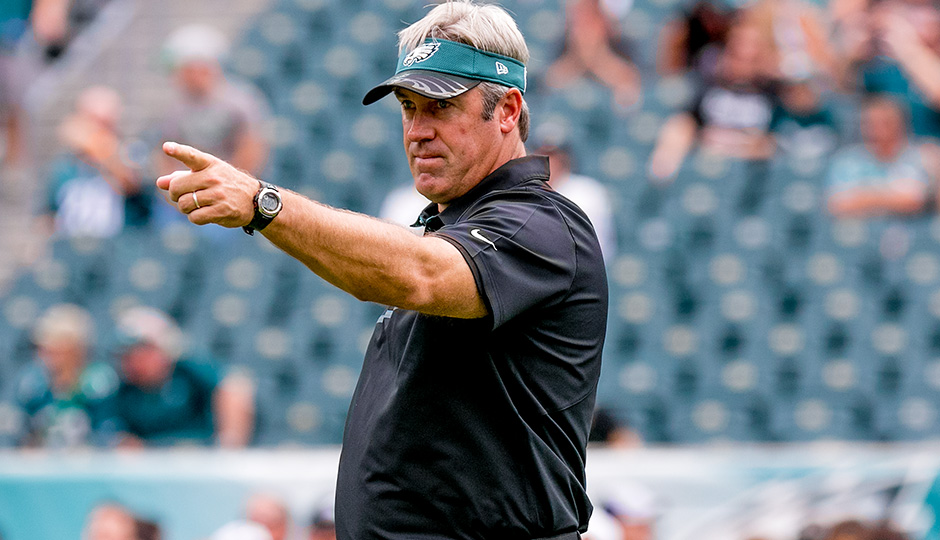 The Philadelphia Eagles won the Super Bowl only a few years ago. They were projected to be among the NFL's elite teams. With Carson Wentz under center and Doug Pederson calling the shots on the sideline, the future looked bright.
Unfortunately for the franchise, things didn't go as planned in the Pederson era leading to his dismissal this week. Owner Jeffrey Lurie explained why the team chose to make the move to part ways with Pederson and what the plan is moving forward, via Pro Football Talk.
Want $250 to bet on the NFL Divisional Round?
"I would say the difference in vision is much more about where we're at as a franchise," Lurie said. "As I said, we're at that point. It's a transition point and we've got to get younger and we have to have a lot more volume of draft picks and we have to accumulate as much talent as we possibly can that is going to work in the long run with a focus on the mid-term and the long term and not on how to maximize 2021. And it's almost not fair to Doug, because his vision has to be: what can I do to fix this right away and what coaches can I have that can help me get to a smoother 2021?"
It appears that the Eagles are in somewhat of a rebuilding phase moving forward without Pederson at the helm. The team may be content with also moving on from Wentz. With questions about Wents, building around promising young quarterback Jalen Hurts might be the better option.
It'll be interesting to see the moves the Eagles make during the offseason and whether the franchise is truly ready to take it slow rather than going with an aggressive approach to remain in contention in the NFC.