Jets signing Joe Flacco puts pressure on Sam Darnold
By Matt Verderame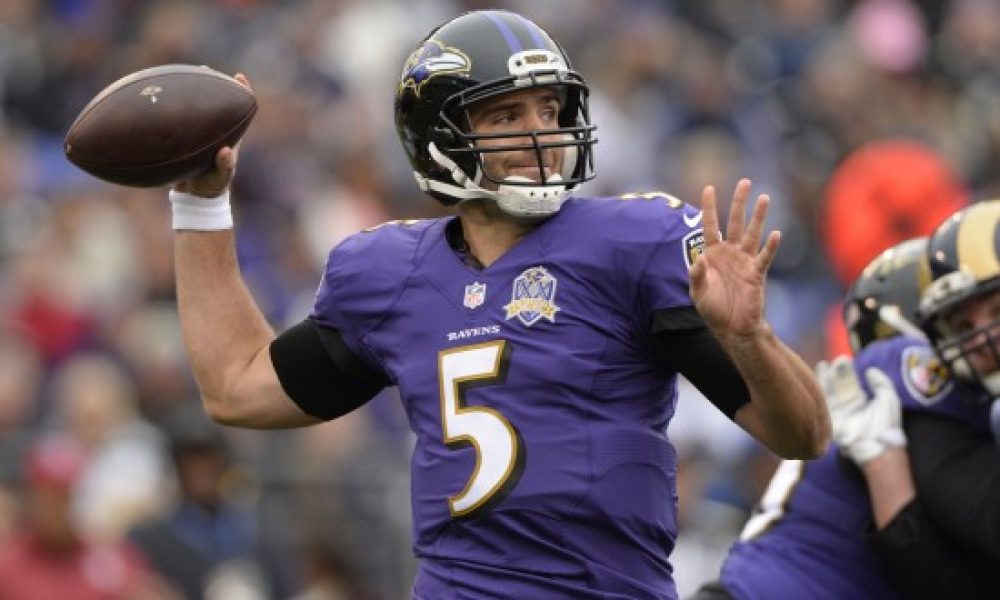 The New York Jets are still betting on Sam Darnold, but there's pressure to succeed in an unfamiliar way. Going into 2020, things were different. Now add Joe Flacco into the mix.
For his first two seasons, Darnold was largely seen as a work in progress. As a rookie, the USC product was playing under a defensive head coach in Todd Bowles. The year after, he was in another new system, this time with head coach Adam Gase. In both instances, the Jets were clearly rebuilding. They were never thought to be am AFC East challenger with Tom Brady and the Patriots dominating the field.
Want $250 to bet on NFL futures?
On Friday, the Jets signed the veteran quarterback to a one-year, $1.5 million deal. Flacco, 35, played last season with the Denver Broncos after spending the first 11 years of his career with the Baltimore Ravens. While his skills have significantly diminished, he's a major upgrade over Trevor Siemian and Luke Falk, the two backups behind Darnold a year ago.
Should Darnold falter out of the gate, Gase now has a real option to turn towards. Again, Flacco is an aging player who doesn't offer much in the present and has zero future value, but he has a name. He has a Super Bowl ring. He has the ability to come in and pressure Darnold into playing a better brand of ball.
In 2019, Darnold started 13 games and completed 61 percent of his throws for 3,024 yards (6.9 YPA) for 19 touchdowns and 13 interceptions. Those numbers are remarkably similar to what the former Trojans star did as a rookie for Gang Green, also playing in a baker's dozens worth of contests.
Going into Memorial Day weekend, the Jets aren't getting much love from Vegas. Per BOVADA, hey are currently +850 to win the AFC East, +5000 to represent the AFC in Super Bowl LV (only the Cincinnati Bengals and Jacksonville Jaguars have lower odds) and are a staggering +8000 to win the title.
In short, Darnold and the Jets aren't expected to play deep into January. Yet, after going 7-9 last year and winning six of its final eight games, New York has to make progress. This is especially true with Brady playing for the Tampa Bay Buccaneers now.
Darnold has a chance to make a move, showcase the talents which made him the 2018 third-overall pick and help the Jets compete in what appears to be a wide-open division.
If he doesn't, perhaps Joe Flacco goes from being a cheap, acceptable backup to a viable option in a nightmare scenario for New York.