Kansas City Chiefs Can Position Themselves Well in AFC West in Week 2
By Matt Verderame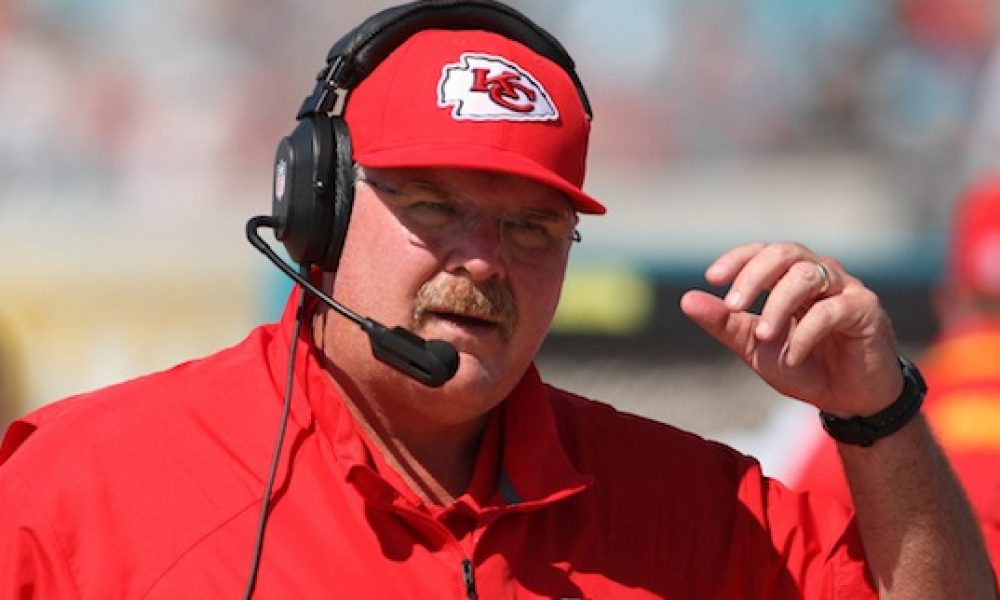 The Kansas City Chiefs are already in good position for the AFC West title if they win on Sunday.
Premature? Perhaps a bit. Yet in reality, a victory over the Los Angeles Chargers would give Kansas City a one-game lead on Anthony Lynn's squad, with the tiebreaker of beating it in their building. Additionally, the Denver Broncos are already 0-1 after a disheartening loss to the Tennessee Titans at home. On Sunday, they are on the road against the Pittsburgh Steelers. Odds are, they'll be 0-2 and coming back to Denver for Tom Brady and the Tampa Bay Buccaneers. Yikes.
Want $250 to bet on NFL Week 2?
Meanwhile, the Las Vegas Raiders are 1-0 but their defense is still significantly subpar. This was demonstrated in a seesaw affair with the Carolina Panthers. This week, a Monday night showdown with the New Orleans Saints.
Realistically, a win for the Chiefs coupled with losses from the Broncos and Raiders puts Los Angeles and Las Vegas down a game. As a result, Denver would trail by two. Yes, it's only September, but considering how dominant Kansas City is, combined with the relative weakness of the other three Western teams, puts the Chiefs in a great position.
With Patrick Mahomes and Andy Reid at the controls, Kansas City is the odds-on favorite to win a Super Bowl for the second straight year. The Chiefs are blessed with an absurd amount of weapons, spearheaded by receivers Tyreek Hill, Mecole Hardman and Sammy Watkins, tight end Travis Kelce and running back Clyde Edwards-Helaire.
In the AFC West, Kansas City has been utterly dominant since 2015. In fact, the Chiefs have gone 27-2 in their last 29 divisional games, showcasing a brilliance within the gaggle. If Kansas City wins on the road against the Chargers this weekend — arguably the toughest of its divisional games considering the strength of Los Angeles' defense — there's little reason to think the Chiefs won't pull a third clean sweep of the AFC West under Reid.
Getting to 2-0 is exactly that and, in theory, nothing more. Although, a victory over the Chargers could have the AFC West looking up at Kansas City for the duration. After the Chiefs visit the Baltimore Ravens on Monday night in Week 3, they'll be favored significantly in every game until December.
It's only September, but should Kansas City win on Sunday, Yogi Berra's old adage rings true for its AFC West foes. It's getting late early.