Los Angeles Chargers have chance in AFC, but must win now
By Matt Verderame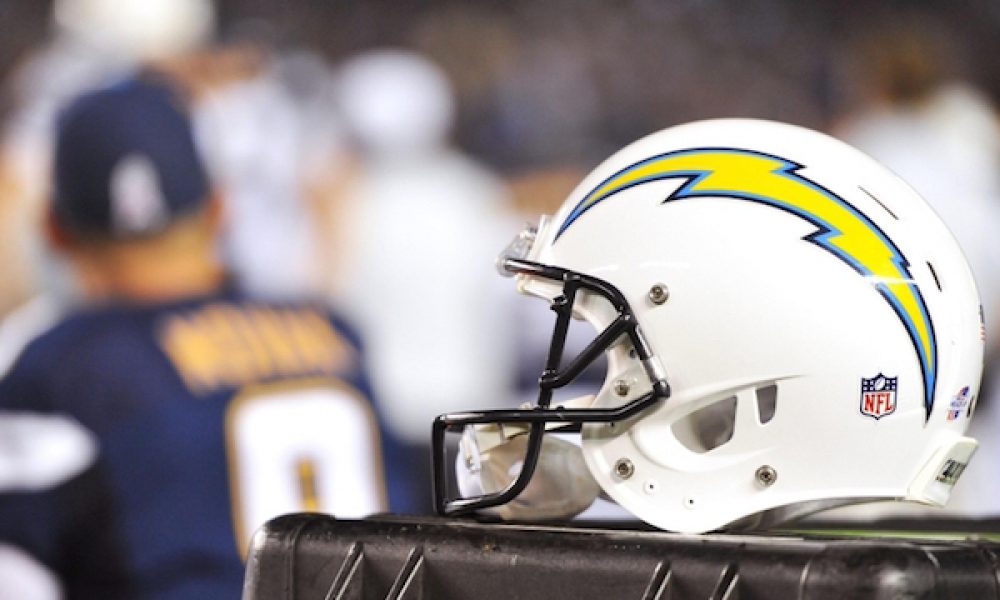 The Los Angeles Chargers are 1-4 and without real hope of winning the AFC West. However, the road to playoff football is still open.
Don't forget about the Los Angeles Chargers just yet.
At 1-4, the Chargers don't seem a smart bet to make the playoffs, but look deeper. In their four defeats, Los Angeles has led the Kansas City Chiefs, New Orleans Saints and Tampa Bay Buccaneers — the latter two on the road — by at least 11 points. In all three games, the Chargers had double-digit leads in the second half. Although they lost in overtime twice and by a touchdown to the Buccaneers.
During their defeat at home to the Carolina Panthers, a mishandled exchange on a hook-and-ladder was the difference. Had it been properly executed, it was a game-winning touchdown as time expired.
The point? Los Angeles isn't far away.
Want $250 to bet on NFL Week 7?
Now, the Los Angeles Chargers' scheduled begins to get much easier. On Sunday, Los Angeles is coming off a bye and welcoming in the Jacksonville Jaguars to SoFi Stadium. Jacksonville won Week 1 but has since lost five straight, looking like the contender for Trevor Lawrence we believed it to be prior to the season.
After Jacksonville, the Chargers take on the Denver Broncos (away), Las Vegas Raiders (home), Miami Dolphins (away) and New York Jets (home). It's not impossible to see Los Angeles emerging 4-1 through its next five affairs, which would even its mark at 5-5.
The final six games for the Chargers includes the Buffalo Bills (away), New England Patriots (home), Atlanta Falcons (home), Raiders (away), Broncos (home) and Chiefs (away) in that order.
Considering the playoff format has been expanded to accommodate seven teams per conference, getting in at 8-8 is plausible. For the Chargers, getting there won't be easy. However it's absolutely possible with a better finishing kick in the fourth quarter of games.
However, there's no chance it happens without a win over the lowly Jaguars. Los Angeles has the advantage of being well-rested and at home against a bad team coming across the country.
The Chargers have a rising star in quarterback Justin Herbert and stars dotting the roster. If they're going to start making their move and getting back into the postseason picture, it begins with a win over Jacksonville.