Matthew Stafford Listed on Lions Injury List as Questionable for Sunday
By David A.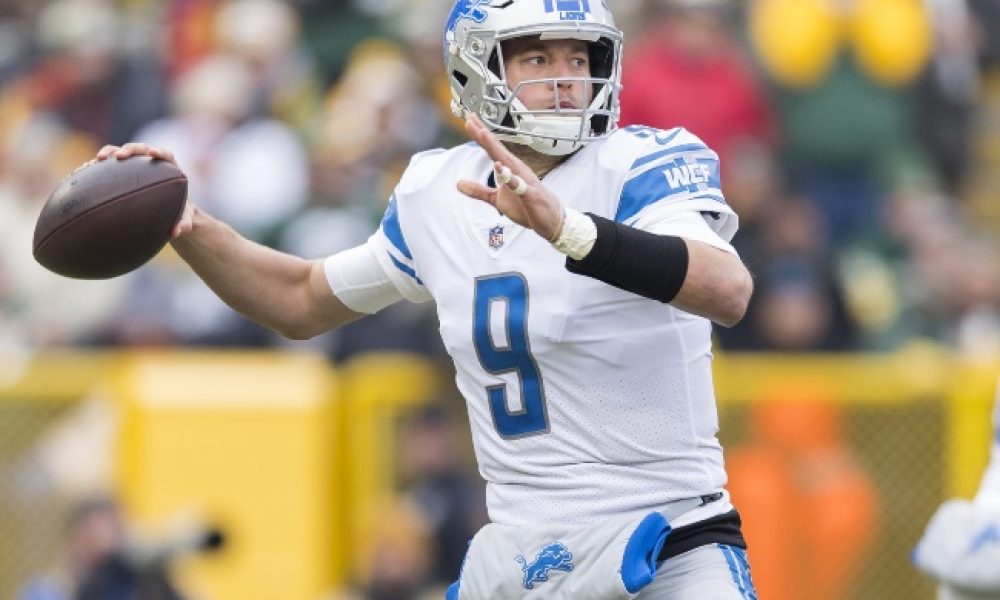 On Friday, to the surprise of many, quarterback Matthew Stafford of the Detroit Lions appeared on this team's injury report. The report said Stafford has an injured hip and is questionable for the Lions game on Sunday against the Kansas City Chiefs at home.
An NFL source said that the issue Matthew Stafford has is in his back and has had the same problem in the past and this week it flared up again. The thought for many is Stafford will play on Sunday, but Detroit is planning to continually monitor and examine him during the weekend.
Want $250 to bet on NFL Week 4?
Sign up now!
Matthew Stafford, who is 31, was not on the injury report prior to Friday and has not suffered a sack since the Lions played Arizona in Week 1.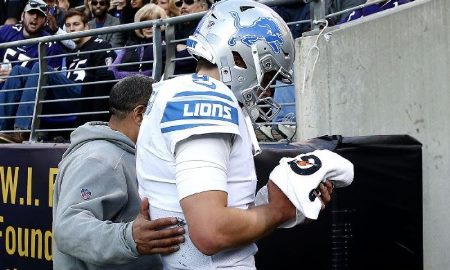 Stafford has thrown for 831 yards, six touchdowns and a pair of interceptions thus far in 2019. The veteran Lions signal caller has started 131 straight games dating back to the beginning of the 2011 season. Stafford has played through several injuries including a back problem last season and torn ligaments in the middle finger of his throwing hand during the 2016 season.
The consecutive game starting streak for Stafford is behind that of Philip Rivers and Matt Ryan for active quarterbacks.
Stafford has 39,357 passing yards which ranks him No. 21 on the all-time list and has thrown 243 touchdowns which is No. 25 on the all-time list.
Stafford as well as three other players for Detroit are listed as questionable including cornerback Darius Slay, wide receiver Danny Amendola and defensive end Da'Shawn Hand.
Lions' defensive tackle Mike Daniels will not play after hurting his foot last week against the Philadelphia Eagles.