NFL power rankings: Chiefs clear atop AFC
By Matt Verderame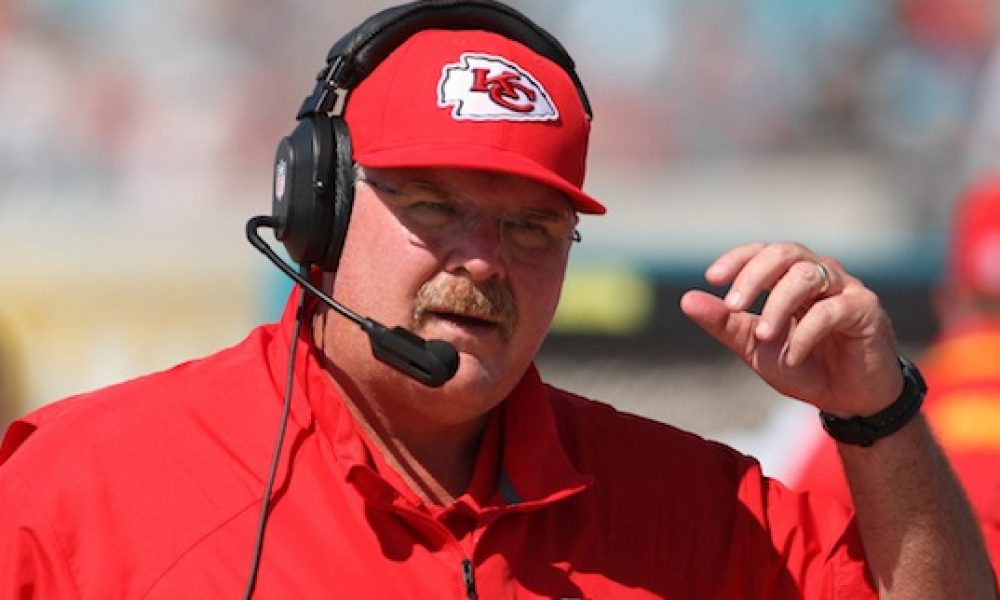 The first week of football is behind us, and the NFL power rankings are already shaken up significantly in the AFC.
16. Jacksonville Jaguars
Urban Meyer has to be wondering how quickly he can get back into the college game. Just a brutal effort.
15. New York Jets
The line can't protect Zach Wilson at all. It's tough to imagine the Jets beating Bill Belichick and the Patriots with that front.
14. Houston Texans
Great job by first-year head coach David Culley and veteran Tyrod Taylor, who have been written off since they showed up.
13. Cincinnati Bengals
Joe Burrow played well, Ja'Marr Chase made some plays, and perhaps most importantly, the defense showed up and got to Kirk Cousins.
12. Indianapolis Colts
The Colts have to get healthy. Indy couldn't block in front of Carson Wentz and then got bullied at times, allowing 28 points.
Want $250 to bet on Thursday Night Football?
11. Las Vegas Raiders
What the hell just happened? Who knows, but the Raiders are 1-0.
10. Denver Broncos
The Broncos did their job against the New York Giants, holding down a bad quarterback while avoiding any big mistakes.
9. New England Patriots
Hard way to start the season by losing a home divisional game. Have to beat the Jets this weekend.
8. Tennessee Titans
What to make of that showing? The Titans were bad on both sides of the ball in a 38-13 blowout loss to the Cardinals. Ugly.
7. Miami Dolphins
The Dolphins can play defense and protect Tua Tagovailoa from having to win the game. It's a winning formula for head coach Brian Flores.
6. Baltimore Ravens
The Ravens have to be sick about losing a game they didn't trail in until the final play. Now they have a short week to prepare for the Chiefs.
5. Pittsburgh Steelers
The offense still looks stuck in the mud, but the defense is terrific. Pittsburgh is going to be in most games this year.
4. Los Angeles Chargers
Justin Herbert is a stud, the new coaching staff seemed refreshingly competent, and the Chargers finished off a close game.
3. Cleveland Browns
Brutal loss for the Browns, who outplayed the Chiefs for 50 minutes before suffering a pair of turnovers and allowing 14 unanswered points.
2. Buffalo Bills
Can't feel great, but the Bills remain a top contender. Josh Allen will need to be better this weekend as Buffalo visits the Dolphins.
1. Kansas City Chiefs
Patrick Mahomes and Tyreek Hill went off, Travis Kelce scored twice, and the Chiefs continue to find ways even when they aren't at their best.