NFL power rankings: NFC West appears stacked
By Matt Verderame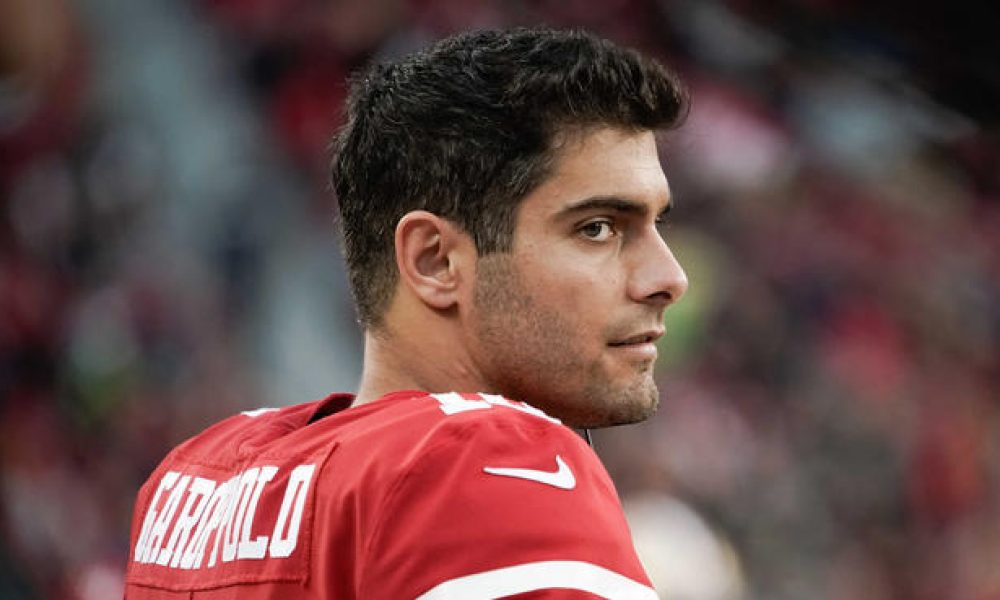 With Week 1 in the books, we take a look at the NFL power rankings and focus on how the NFC looks early on.
16. Atlanta Falcons
Cancel the season already. Losing 32-6 at home is a disgrace, let alone to the Eagles. Just a complete tire fire of an afternoon.
15. Detroit Lions
The Lions deserve some credit for almost coming all the back despite trailing 41-17 in the fourth quarter. Of course, they were trailing 41-17 in the fourth quarter.
14. New York Giants
Daniel Jones couldn't do much against a good Denver defense, and the Giants allowed Teddy Bridgewater to move the ball at will. Not great.
13. Chicago Bears
Andy Dalton was Andy Dalton, Matt Nagy was Matt Nagy and the Rams took full advantage.
12. Philadelphia Eagles
Jalen Hurts? Jalen Hurts! Philadelphia played phenomenal ball and crushed Atlanta. Are the Eagles for real? Here come the 49ers.
11. Washington Football Team
With Ryan Fitzpatrick now missing significant time with a hip injury, Washington is betting on Taylor Heinicke. Could be a mess.
Want $250 to bet on Thursday Night Football?
10. Carolina Panthers
Carolina was able to pressure Jets quarterback Zach Wilson constantly while the offense moved through Sam Darnold and Christian McCaffrey. Solid effort.
9. Minnesota Vikings
It's time to rebuild. It's over with this group.
8. Dallas Cowboys
With a healthy Dak Prescott, the Cowboys are going to score. However, can they stop anyone?
7. New Orleans Saints
Jameis Winston can win games with this roster provided he continues to simply avoid the mistakes.
6. Arizona Cardinals
Wow, great showing from the Cardinals. Arizona got a virtuoso effort from Kyelr Murray, throwing four touchdowns in a blowout win.
5. Green Bay Packers
The Packers can't be any worse.  Now they get the Lions at home on Monday night. Lose this one, and it's full-blown panic.
4. San Francisco 49ers
The 49ers did all they could to blow the win over Detroit, but held on. Now they go across the country to face a suddenly intriguing Eagles team.
3. Los Angeles Rams
Matthew Stafford looked great, the defense made some plays the Rams enter Week 2 looking like a bonafide Super Bowl contender.
2. Seattle Seahawks
The Seahawks rolled on both sides of the ball against Indianapolis. Now they come home to face the Tennessee Titans, who can't stop anybody.
1. Tampa Bay Buccaneers
The champs made some mistakes against the Cowboys, and Tom Brady still drove the Bucs down the field with ease to win it in the final seconds. Tampa Bay should have no issue winning the NFC South.