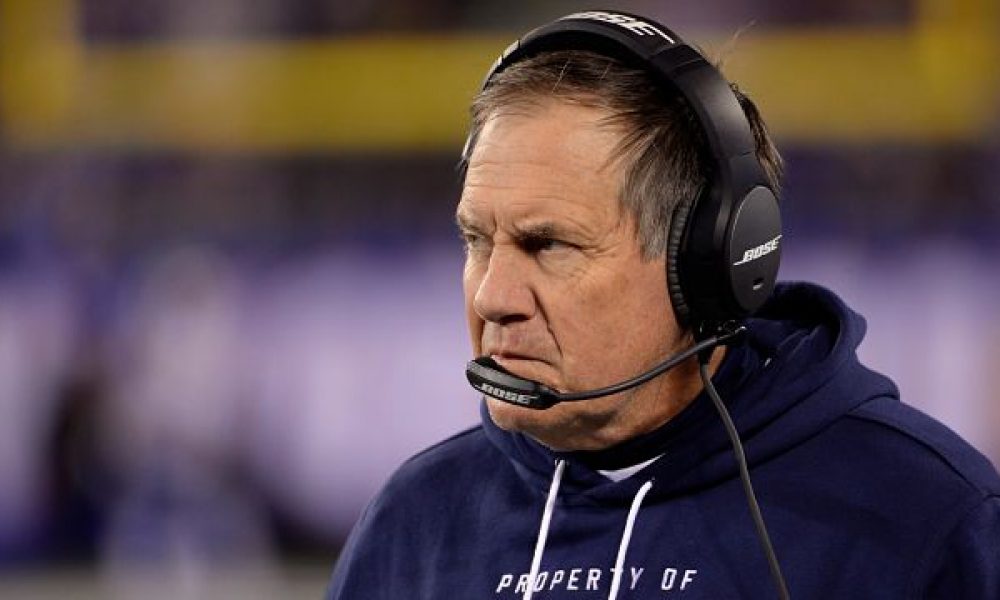 Nov 15, 2015; East Rutherford, NJ, USA; New England Patriots head coach Bill Belichick during the game against the New York Giants at MetLife Stadium. Mandatory Credit: Robert Deutsch-USA TODAY Sports
NFL power rankings, Week 12: Patriots make move in AFC
The NFL power rankings are back, and the New England Patriots are making their move in the AFC after a big win.
16. Houston Texans (LW: 16)
There's a real case to be made that Houston isn't going to win another game this season.
15. Denver Broncos (LW: 14)
The Raiders have three wins, and two of them have come against the Broncos. Not ideal. Biggest disappointment of any team this year.
14. Pittsburgh Steelers (LW: 13)
Pittsburgh's defense let it down on Sunday against the Cincinnati Bengals, allowing 37 points. The Steelers can at least be encouraged by Kenny Pickett's recent play.
13. Las Vegas Raiders (LW: 15)
The Raiders are 3-7 and wholly underwhelming in 2022, but they at least got a season sweep of the Broncos.
12. Jacksonville Jaguars (LW: 12)
Coming out of the bye, Jacksonville has a chance to play spoiler with the Baltimore Ravens coming to town.
Want $250 to bet on NFL Week 12?
11. Indianapolis Colts (LW: 11)
The Colts were a minute away from somehow getting to .500. Indianapolis hasn't been good this year, but it has somehow hung around.
10. Cleveland Browns (LW: 10)
The Browns are getting quality play from Jacoby Brissett, but the defense has been an unmitigated disaster.
9. New York Jets (LW: 7)
Zach Wilson is riding the pine, and rightfully so. If the Jets had a decent quarterback, they'd be higher in the NFL power rankings.
8. Los Angeles Chargers (LW: 8)
The Chargers make it interesting every week, but they fell short against the Chiefs, essentially ending the AFC West.
7. New England Patriots (LW: 9)
Huge win for the Patriots, who now swept the Jets and have a real chance to find their way into the postseason.
6. Tennessee Titans (LW: 6)
Tennessee is facing a huge game this week against the Bengals, trying to get revenge for last year's playoff defeat.
5. Cincinnati Bengals (LW: 5)
Cincinnati handled business in Pittsburgh to earn a season split, and now the Bengals try to keep rolling with a key game in Nashville.
4. Baltimore Ravens (LW: 4)
Ugly win over the Carolina Panthers last weekend, but a win nonetheless. The Ravens have one of the easiest remaining schedules.
3. Buffalo Bills (LW: 3)
Buffalo broke it's two-game losing streak by handling the Browns, largely because the Bills ran the ball well and held Nick Chubb to 19 yards on the ground.
2. Miami Dolphins (LW: 2)
Miami comes off its bye to the welcome sight of the Texans making a visit to South Beach. Should be 8-3.
1. Kansas City Chiefs (LW: 1)
The Chiefs remain the league's best team at 8-2 and with Patrick Mahomes having an MVP season.