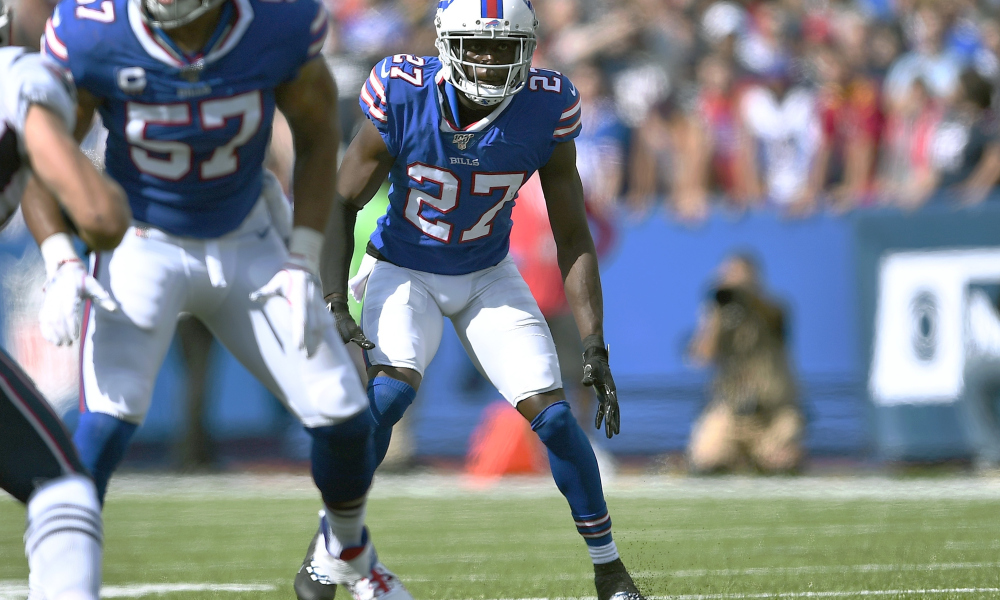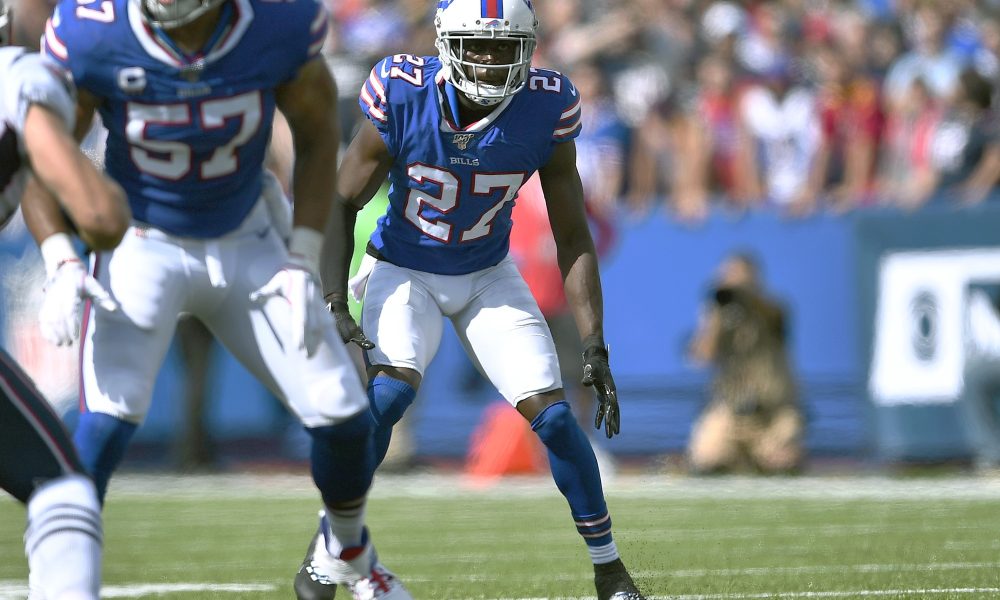 Buffalo Bills cornerback Tre'Davious White (27) lines up for a play against the New England Patriots in the first half of an NFL football game, Sunday, Sept. 29, 2019, in Orchard Park, N.Y. (AP Photo/Adrian Kraus)
NFL power rankings, Week 13: Bills-Patriots clash
The NFL power rankings are here for the AFC edition of our Week 13 look, and the Buffalo Bills visit the New England Patriots in a huge tilt.
16. Houston Texans (LW: 16)
Worst team in football, and not sure it's close.
15. Denver Broncos (LW: 15)
The Broncos might not score another point this season. It's comical how quickly they've descended the NFL power rankings this season.
14. Indianapolis Colts (LW: 11)
Indianapolis has won four games this season, including a win over the Chiefs. There should be a full-blown FBI investigation into this.
13. Pittsburgh Steelers (LW: 14)
The Steelers won, but let's not pretend it was anything more than beating another hideous team.
Want $250 to bet on NFL Week 13?
12. Las Vegas Raiders (LW: 13)
Two straight for the Raiders, who earned their most impressive win of the year against Seattle.
11. Jacksonville Jaguars (LW: 12)
Trevor Lawrence is starting to emerge, and that's the best thing that could happen for Jacksonville this season.
10. Cleveland Browns (LW: 10)
Not sure what the Buccaneers were doing on Sunday, but the Browns were able to capitalize and turn a loss into a win.
9. New England Patriots (LW: 7)
The Patriots have to win at home on Thursday against the Bills, or their season is essentially through.
8. Los Angeles Chargers (LW: 8)
Los Angeles beat the Cardinals, but it wasn't exactly a tour de force.
7. New York Jets (LW: 9)
Turns out benching Zach Wilson for Mike White might save the Jets' campaign. White transformed the offense.
6. Tennessee Titans (LW: 6)
The Titans are 7-4 and going to win the AFC South. The question is how far are they going to go in January.
5. Baltimore Ravens (LW: 4)
The Ravens have become masters at blowing huge leads late in games. Not a great trait for a playoff run.
4. Cincinnati Bengals (LW: 5)
Cincinnati has always been dangerous, and now it's rounding into form. Ja'Marr Chase and Joe Mixon should return for this week's best game, with the Bengals hosting the Chiefs.
3. Buffalo Bills (LW: 3)
Buffalo is getting healthier on defense and the offense remains one of the best units in the game. Huge test this Thursday night against the Patriots.
2. Miami Dolphins (LW: 2)
Miami's offense is rolling in a way few have all season. Now, a three-game road trip to take on the 49ers, Chargers and Bills. Should be fun.
1. Kansas City Chiefs (LW: 1)
Best team in the league. The Chiefs barely looked awake against the Rams and still cover the 15.5-point spread.