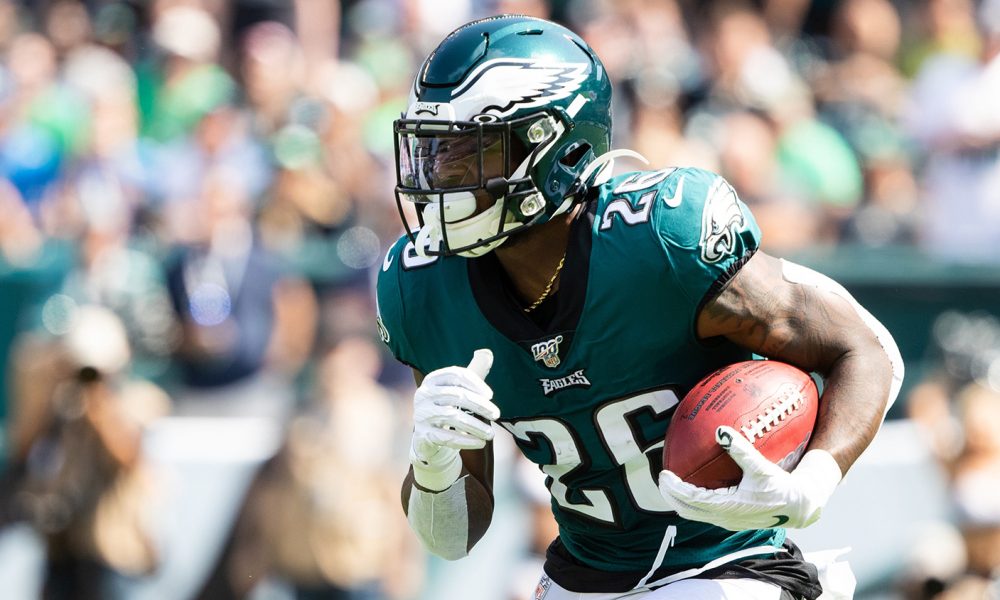 NFL power rankings, Week 13: Eagles roll once more
It's time for the NFL power rankings in Week 13, and in our NFC edition, the Philadelphia Eagles keep the top spot with their 10th win.
16. Chicago Bears (LW: 16)
The Bears are fun when Justin Fields is on the field. But whether he's playing or not, Chicago still doesn't win very much.
15. Los Angeles Rams (LW: 14)
The Rams are beat up, and getting beat on. It's been a long, frustrating year for the defending champs.
14. Carolina Panthers (LW: 15)
Carolina wishes it could play the Broncos every week, who are the football version of being in a deep coma.
13. New Orleans Saints (LW: 13)
The Saints were shut out by the 49ers, and it's hard to see things getting much better over the last month of the year.
12. Detroit Lions (LW: 12)
The Lions are fun and frisky, but they don't win enough games. At some pint, that must change, or the personnel needs another overhaul.
Want $250 to bet on NFL Week 13?
11. Arizona Cardinals (LW: 11)
No NFC team is in worse shape moving forward than the Cardinals, who at this juncture, need to blow everything up.
10. Green Bay Packers (LW: 10)
Green Bay is completely out of the race and has yet to play a game in December. Who saw that coming?
9. Atlanta Falcons (LW: 9)
Atlanta invents ways to lose games. The Falcons keep coming close, and then right at the end, lose in comical fashion.
8. Tampa Bay Buccaneers (LW: 7)
The Buccaneers have a major coaching problem. Yes, the offense stinks, but the coaching is some of the worst in the NFL right now.
7. New York Giants (LW: 5)
New York is starting to fall down the NFL power rankings. This week against Washington is a must-win at MetLife Stadium.
6. Washington Commanders (LW: 8)
Washington is playing much better defensively and the offensive mindset has been transformed by quarterback Taylor Heinicke, who has only lost one start this season.
5. Seattle Seahawks (LW: 6)
The Seahawks have to figure things out. They have the Rams and Panthers up next, though, so it's a good bet they will.
4. San Francisco 49ers (LW: 4)
San Francisco is starting to get healthy and, not surprisingly, get hot. The Niners are loaded on both sides of the ball.
3. Minnesota Vikings (LW: 3)
Minnesota might not be the most impressive team in the league, but 9-2 is a fine record.
2. Dallas Cowboys (LW: 2)
Dallas has all kinds of talent. The Cowboys could be considered the NFC favorite in some corners, and it's not an insane notion.
1. Philadelphia Eagles (LW: 1)
The Eagles smoked the Packers on the ground and are sitting at 10-1. A dream season so far in Philly.