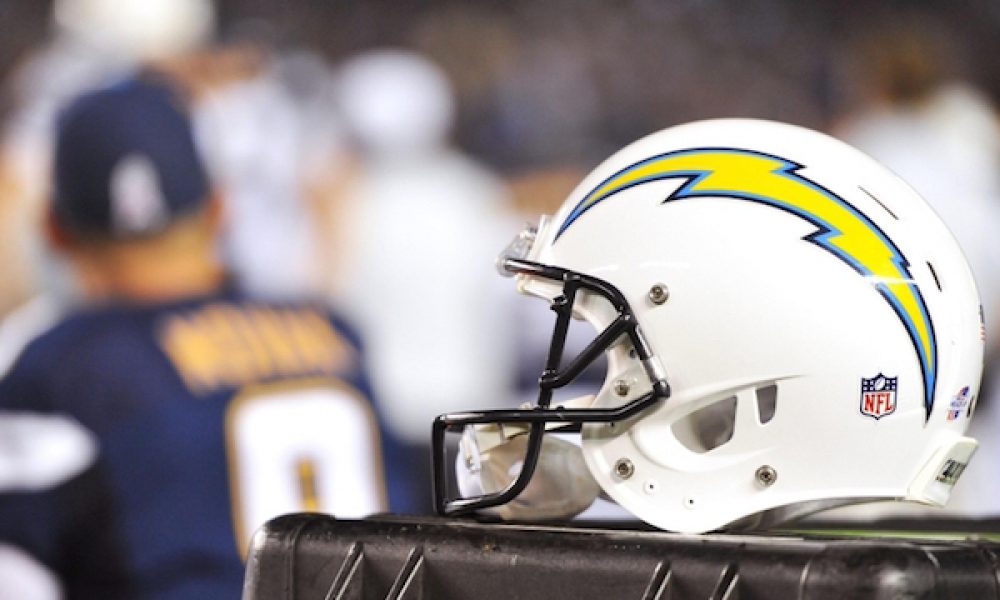 Aug 13, 2015; San Diego, CA, USA; A helmet from a San Diego Chargers player in a preseason NFL football game against the Dallas Cowboys at Qualcomm Stadium. The Chargers won 17-7. Mandatory Credit: Orlando Ramirez-USA TODAY Sports
NFL power rankings, Week 2: Chargers rise in AFC
After handling the Las Vegas Raiders in Week 1, the Los Angeles Chargers moved up the AFC version of our NFL power rankings.
16. New York Jets (LW: 15)
The offense couldn't do anything with Joe Flacco against Baltimore. Same fate this week against the Browns in Cleveland?
15. Houston Texans (LW: 16)
You can't have a 17-point lead in the second half and walk away without a victory. A tie doesn't erase the stink from that ending in Houston.
14. New England Patriots (LW: 14)
Where are the playmakers? Where are the stars for the Patriots? They don't have anybody to turn to when a play needs to be made, and it showed against the Dolphins.
13. Jacksonville Jaguars (LW: 13)
Jacksonville needs more from Trevor Lawrence, but the defense also needs to step up and not let Carson Wentz throw four touchdowns.
12. Cleveland Browns (LW: 11)
Cleveland beat the Panthers, but Jacoby Brissett was terrible and a rookie kicker isn't always going to bail you out on a 58-yard field goal the gun against a bad team.
11. Pittsburgh Steelers (LW: 12)
Pittsburgh won in an upset over the Bengals, but the loss of edge rusher T.J. Watt is enormous. The offense needs to get it going.
Want $250 to bet on NFL Week 2?
10. Tennessee Titans (LW: 9)
If the Titans don't have enough firepower to beat the Giants at home, what's going to happen on Monday night when they visit the Bills?
9. Denver Broncos (LW: 6)
Now that the Broncos are past the Russell Wilson rematch drama, will they start playing real football?
8. Las Vegas Raiders (LW: 8)
Three interceptions and six sacks doomed the Raiders to an opening day loss.
7. Miami Dolphins (LW: 10)
Miami only scored 13 offensive points, but it was enough to beat the Patriots. It won't be against the Ravens.
6. Indianapolis Colts (LW: 7)
The Colts rallied in a furious way to tie the Texans, but therein lies the problem. Shouldn't be in that position to start with.
5. Cincinnati Bengals (LW: 3)
Cincinnati need to clean up the nonsense in front of Joe Burrow. The Bengals allowed another seven sacks, while Burrow committed five turnovers against Pittsburgh.
4. Los Angeles Chargers (LW: 5)
Los Angeles looked as advertised last Sunday, with Khalil Mack notching three sacks and the offense moving with ease for the most part.
3. Baltimore Ravens (LW: 4)
The Ravens typically beat up on bad teams, and their win over the Jets was more of the same.
2. Kansas City Chiefs (LW: 2)
Patrick Mahomes barely threw the ball in the fourth quarter of Kansas City's blowout win over Arizona, and he still went for 360 passing yards and five touchdowns.
1. Buffalo Bills (LW: 1)
The Bills handled the Rams in every way possible. Now they welcome in the Titans for a primetime affair.