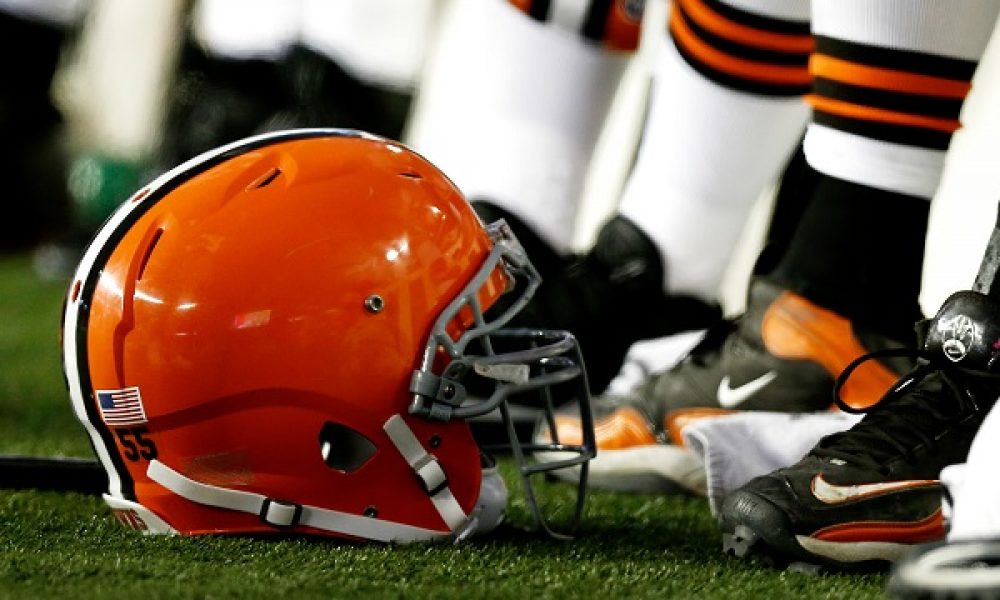 Dec 8, 2013; Foxborough, MA, USA; A Cleveland Browns helmet sits on the sidelines during the fourth quarter of New England's 27-26 win at Gillette Stadium. Mandatory Credit: Winslow Townson-USA TODAY Sports
NFL Week 17 2022: A case for each underdog
Looking at the NFL Week 17 schedule and odds, here's how each underdog can cover their spreads and in some cases, win straight up.
Dallas Cowboys (-10) at Tennessee Titans
Tennessee is trying to break a five-game losing streak, and could shorten the game by running with Derrick Henry.
Arizona Cardinals at Atlanta Falcons (-3.5)
This is a rare week where the Cardinals aren't completely outclassed on both sides of the ball.
Chicago Bears at Detroit Lions (-5.5)
The Bears aren't winning many games, but they're close almost every week. This should follow the script.
Denver Broncos at Kansas City Chiefs (-13.5)
The Broncos only lost by six points in Denver, and this time have Courtland Sutton. Division games are usually close affairs.
Miami Dolphins at New England Patriots (-2.5)
The Dolphins are the better team, regardless of who starts at quarterback. Mac Jones and Co. are abysmal offensively.
Indianapolis Colts at New York Giants (-3.5)
Indianapolis is a team that doesn't win much, but like Chicago, the games are typically close. Plus, the Giants don't blow teams out.
New Orleans Saints at Philadelphia Eagles (-6.5)
The Saints are playing for their lives, and they have talent. Expect New Orleans to fight. Also, is Jalen Hurts healthy?
Carolina Panthers at Tampa Bay Buccaneers (-3)
Over the past two months, the Panthers have been the better team.
Cleveland Browns at Washington Commanders (-2.5)
The Commanders don't know who their quarterback is going to be, and the Browns have the more talented roster.
Jacksonville Jaguars (-4) at Houston Texans
Houston only has two wins, but it beat the Jaguars earlier this year. Also, the game means nothing for both sides.
San Francisco 49ers (-5.5) at Las Vegas Raiders
The power of prayer? In all seriousness, the Raiders keep games close, they usually just lose them late.
New York Jets (-2.5) at Seattle Seahawks
The Seahawks are getting the Jets after they come across the country. Also, Seattle has the case as the better team.
Minnesota Vikings at Green Bay Packers (-3)
The favorite is 7-8, and the underdog is 12-3, healthy and already pounded the opposition. Square that.
Los Angeles Rams at Los Angeles Chargers (-6.5)
The Rams scored 51 points against the Broncos. Complete aberration or a sign of some fight left in the team?
Pittsburgh Steelers at Baltimore Ravens (-3)
Pittsburgh and Baltimore always play tight games. In these matchups, taking the points is usually wise.
Buffalo Bills (-1) at Cincinnati Bengals
The Bengals are at home and playing like the better team. They shouldn't be getting points.