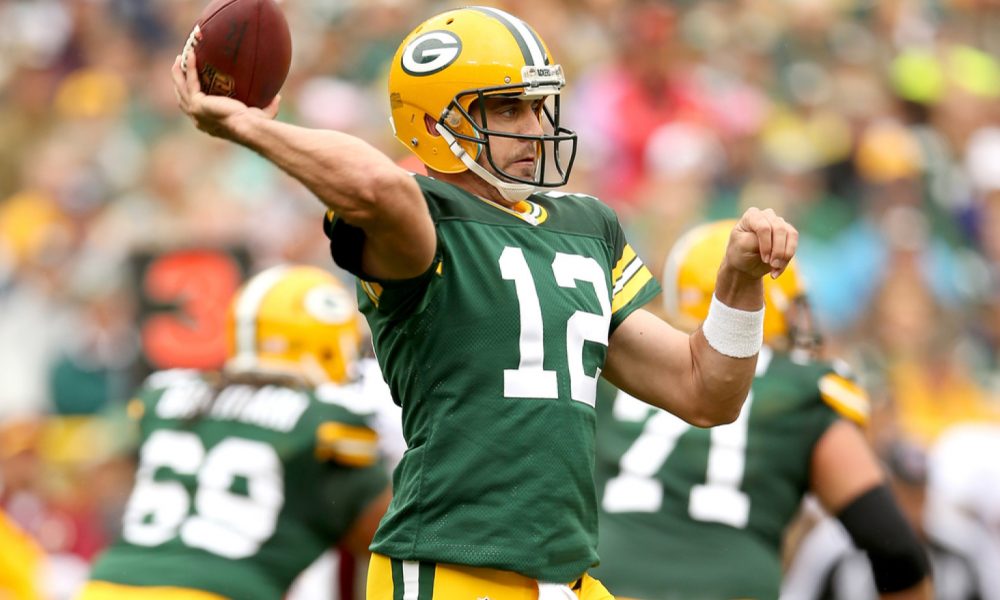 GREEN BAY, WI - SEPTEMBER 15: Aaron Rodgers #12 of the Green Bay Packers throws against the the Washington Redskins at Lambeau Field on September 15, 2013 in Green Bay, Wisconsin. (Photo by Matthew Stockman/Getty Images)
NFL Week 17 games: What to watch for
There's one more weekend of games for the 2019 NFL regular season. Then, poof. Twenty teams disappear, leaving only a dozen to play 11 games in search of the Lombardi Trophy.
Unlike many years, this one doesn't include a Week 17 full of intrigue for the draft. We already know the Cincinnati Bengals are getting the No. 1 overall pick. We also know that barring something incredibly unlikely, the Bengals will be drafting Joe Burrow out of LSU with said selection. If there was any doubt, Burrow sashed it on Saturday afternoon in the College Football Playoff, throwing for seven touchdowns in the first half in an LSU rout of Oklahoma.
So with the top of the draft order decided, it's all about playoff positioning. Here's what you should be watching on Sunday as the day unfolds.
In the early window, check in on the New England Patriots and Kansas City Chiefs. If New England handles the Miami. Dolphins at home, it becomes the No. 2 seed in the AFC and owns a first-round bye. However, a loss to the Dolphins at Gillette Stadium coupled with the Chiefs beating the Los Angeles Chargers at Arrowhead Stadium, and Kansas City moves into the spot. Should both win, New England remains in the two seed while Kansas City locks into the No. 3 seed.
In the NFC, the Green Bay Packers can earn a first-round bye with a win over the Detroit Lions. Should the Seattle Seahawks beat the San Francisco 49ers on Sunday Night Football, the Packers would vault into the top spot. If San Francisco wins, Green Bay holds firm at the No. 2 seed.
The New Orleans Saints also play in the early window against the Carolina Panthers. With a victory, New Orleans keeps hope alive for a first-round bye. However, the Saints would need either the Packers or 49ers to lose for it to happen. Otherwise, they would remain in the third spot and host the Minnesota Vikings in the Wild Card round. Minnesota is locked into the sixth seed.
Finally, the late window. Most of the intrigue belongs to the AFC's sixth seed and the NFC East. If the Tennessee Titans win against the Houston Texans, they're in. Should they lose, the Pittsburgh Steelers can reach the postseason with a win over the Baltimore Ravens. Finally, should both Tennessee and Pittsburgh, the Oakland Raiders can get the sixth seed with an Indianapolis Colts win, along with Oakland beating the Denver Broncos.
The NFC East is much easier to figure. If the Philadelphia Eagles beat the New York Giants, the division is over. If Philadelphia loses, the Dallas Cowboys can win the East by beatng the Washington Redskins at AT&T Stadium. Either team will host a playoff game as the No. 4 seed on Wild Card weekend, drawing the loser of the 49ers-Seahawks tilt.