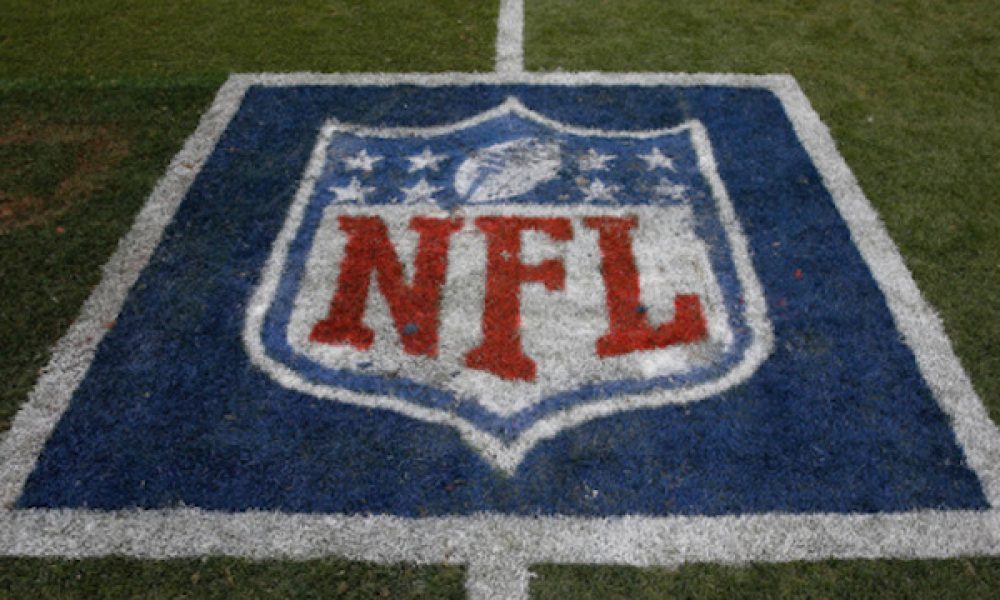 at Sports Authority Field at Mile High on September 14, 2014 in Denver, Colorado.
Chiefs should be confident with Patrick Mahomes injury
Patrick Mahomes is dealing with a high ankle sprain, but his Kansas City Chiefs should be encouraged with Wednesday's news.
The Kansas City Chiefs are holding their collective breath this week. And while they can't exhale, the notion is at least possible.
On Wednesday, the Chiefs held their first practice in preparation for hosting the Cincinnati Bengals in Sunday's AFC Championship Game. And quarterback Patrick Mahomes, who briefly left the Divisional round win over the Jacksonville Jaguars with a high right ankle sprain, appears to being doing well with his recovery.
Want $250 to bet on the AFC Championship Game?
Speaking before practice — which he then was a fully participant in — Mahomes talked to the media about where the famous ankle stands five days out, per ESPN's Adam Teicher:
"It's doing good. I've done a few days of treatment, a few days of rehab. Excited to get on the practice field and kind of test it out and see where I'm at. But it's feeling good so far.

"I felt better than I thought I was going to be after the game. Moving on it during the game definitely hurt. But after the game, I was able to rest it and kind of ice it up and do different stuff like that. I felt in a little bit better position, and obviously the next morning felt a little bit better, and then I've continued to get better throughout the week, so we'll see how I feel today at practice."
In the aforementioned win over Jacksonville, Mahomes was 22-of-30 for 195 yards and two touchdowns, notching a 77.0 QBR. The only quarterbacks to do better by that metric last weekend? Jalen Hurts of the Philadelphia Eagles … and Mahomes' backup, Chad Henne.
While nobody believes Mahomes will be fully healthy against Cincinnati, his mere presence on the practice field must be lifting spirits in the heartland. If he can continue making progress throughout the week, there's a shot Mahomes can play without significant limitations, making Kansas City's chances of reaching a third Super Bowl in four seasons rise dramatically.
Of course, nobody knows exactly how much pain is hiding. He could play on Sunday and be hampered to a degree that makes winning an impossible task for the Chiefs. It's possible.
It's also possible Mahomes has a defining moment on Sunday night, with a country watching in awe.
What else would be new?