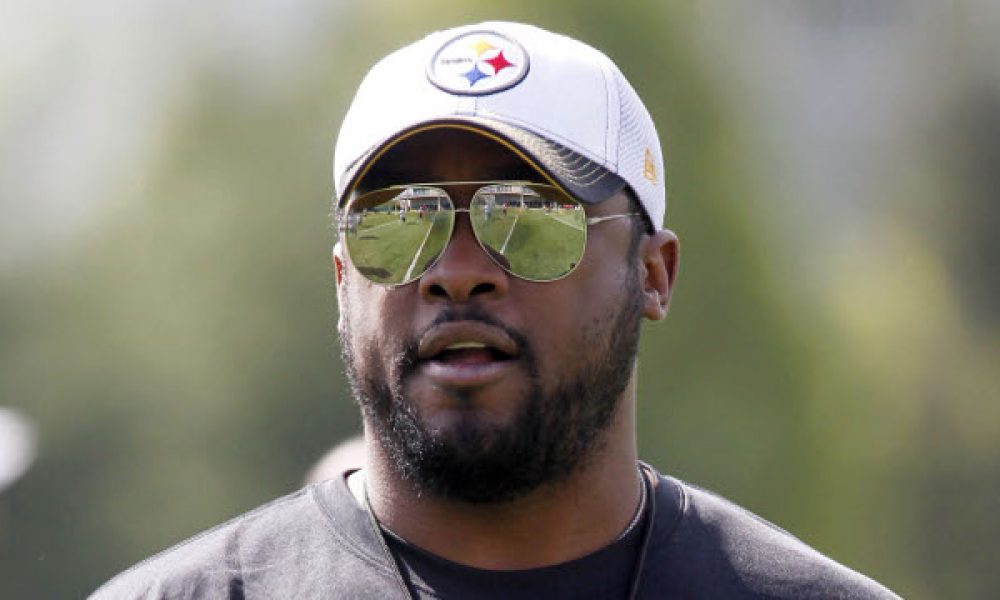 May 3, 2013; Pittsburgh, PA, USA; Pittsburgh Steelers head coach Mike Tomlin oversees drills during Steelers rookie mincamp and orientation at the UPMC Sports Complex. Mandatory Credit: Charles LeClaire-USA TODAY Sports
Steelers face uphill battle against favored Chiefs
The biggest underdog in Wild Card history, the Pittsburgh Steelers are attempting to pull off a shocker against the Kansas City Chiefs.
Nobody has ever been a 13-point underdog in the NFL's Wild Card Weekend. Until now.
Looking at the sportsbooks, the Pittsburgh Steelers are getting 13 points in many of them against the two-time AFC champion Kansas City Chiefs. Prior to this line, no opening-weekend playoff game had ever seen a line larger than 11 points.
Want $250 to bet on the NFL Wild Card Weekend?
For Pittsburgh, the disrespect is for obvious reasons. The Steelers were pounded in Week 16 at Arrowhead Stadium, falling 36-10 to the Chiefs. Kansas City was without tight end Travis Kelce along with kicker Harrison Butker and star rookie linebacker Nick Bolton.
While the game was humiliating, though, Pittsburgh has been in the playoffs with many of this group plenty of times before. The Steelers won't be intimidated. Hell, quarterback Ben Roethlisberger beat the Chiefs at Arrowhead in a Divisional game in 2016, doing so in a 16-14 affair.
Of course, this is a bit different. Patrick Mahomes wasn't there in that contest. Neither was Frank Clark or Tyrann Mathieu. For Pittsburgh, it was a much more talented cast including a great offensive line, receivers Antonio Brown and JuJu Smith-Schuster among others.
Still, the Steelers are being completely overlooked, and if the Chiefs are doing what much of the media has done, Kansas City could be vulnerable for a massive upset.
In the meantime, Pittsburgh is doing its part to stay quiet. On Wednesday, Roethlisberger gave a sarcastic overview of the situation, per NFL.com:
"We're probably 20-point underdogs, and we're going to the No. 1 team — I know they're not the No. 1 seed, but they're the team that's won the AFC the last two years, arguably the best team in football. We don't have a chance. So let's just go in and play and have fun."
Should the Steelers be seen as more than having no chance? Absolutely. Are they deserved double-digit underdogs against the biggest bear in the AFC? Yes.
It's going to be a tough night for Pittsburgh to overcome all of its issues. If the Steelers can't force Mahomes and Co. into a litany of turnovers, this is probably it for Roethlisberger. If that's the way he goes out, so be it, the career was great and the trophies aplenty.
For now, the Steelers have another game to play. If things break their way, perhaps more than one.