Raiders QB Derek Carr hopes to 'mess up the draft' for Oakland
By Ryan Ward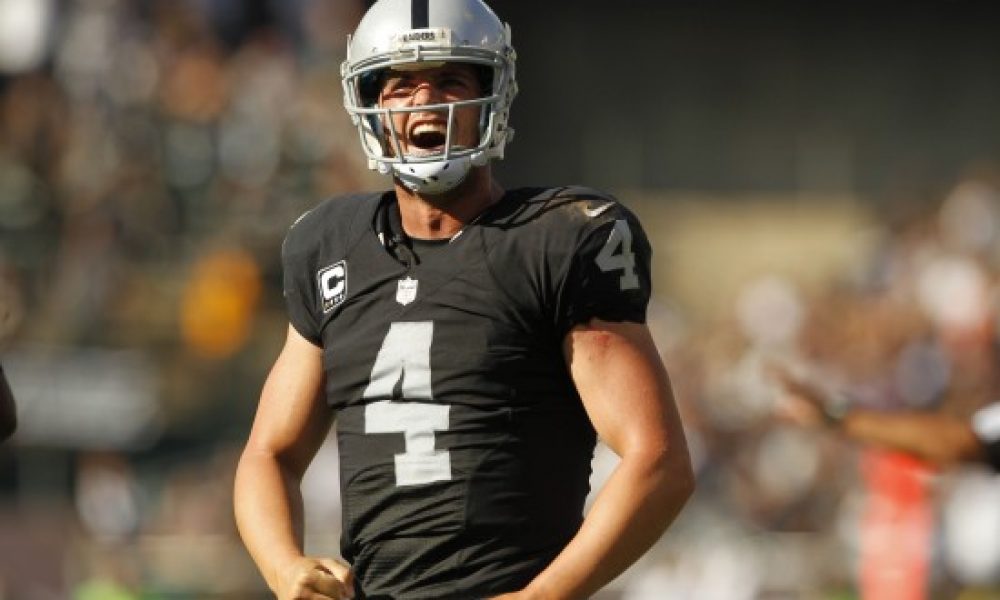 Through the first 10 games of the season, the Oakland Raiders have stumbled. They have come through the schedule losing eight times to start the campaign.
Despite missing the playoffs being all but a formality, Pro Bowl quarterback Derek Carr has voiced that he doesn't want his team to finish with the worst record in the league by season's end, according to Paul Gutierrez of ESPN.
Want $250 to bet on the NFL?
Sign up here!
"I want to mess up the draft," Carr said Wednesday. "I don't want the first pick, I want to win all these games, I want everybody to be mad at me for that. That's what I want to accomplish."
The Raiders have taken a step forward toward avoiding that by outlasting the Arizona Cardinals this past Sunday 23-21 on a last-second field goal. It has put them in a tie record wise with the San Francisco 49ers. Both teams are tied for the worst mark in the league heading into Week 12 action.
Meanwhile, there are several teams just ahead of them with three wins. They are the New York Jets, Tampa Bay Buccaneers, Buffalo Bills, Cleveland Browns, Jacksonville Jaguars, and New York Giants. The Raiders have a chance to move up the standings in the final six games of the season. That could begin with getting past the Baltimore Ravens on the road.
It will be a matchup against a rookie quarterback in Lamar Jackson. This could present an opportunity to get the best of his inexperience making likely just his second career start. This is all in the Raiders' hands to change the course of where they will finish in the final stretch of the year.