Ravens Coach John Harbaugh raves about Lamar Jackson after 5-1 start
By Ryan Ward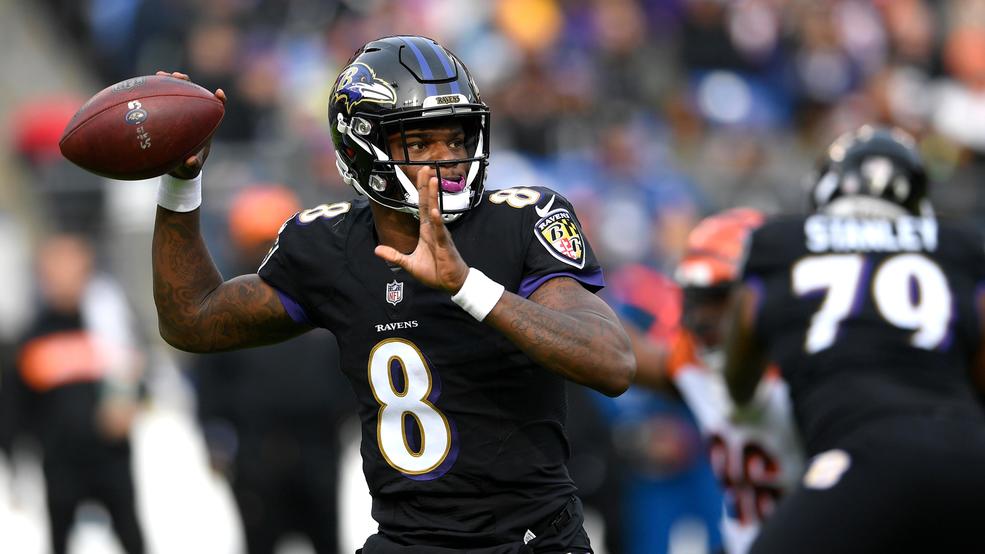 Through the first six weeks, the Baltimore Ravens have raced off to a promising 5-1 start.
Much of which has seen star quarterback Lamar Jackson led the charge offensively. The former league MVP has put forth a solid start that earned plenty of praise from head coach John Harbaugh.
"If you're looking for your headline here, I think the people who make those statements are kind of whistling in the graveyard just a little bit," Harbaugh said Monday via Jamison Hensley of ESPN. "It doesn't have any meaning. Anybody who knows X's and O's are rolling their eyes when they hear something like that."
The Ravens have been one of the league's most productive offenses behind Jackson. The QB is currently sixth with 1,686 passing yards and seventh with 392 rushing yards.
The blowout 34-6 win over the Los Angeles Chargers marked his 35th career win, which set an NFL record for most victories for a player under the age of 25. Jackson may only have nine touchdown passes this season, but it's his dual-threat ability that has kept opposing defenses off balance.
Want $250 to bet on NFL Week 7?
That was the case in the comeback overtime win against the Indianapolis Colts, as he completed 37-of-43 passes for a career-high 442 yards with four touchdowns and a 140.5 passer rating. He also added 62 rushing yards.
Jackson is more than proving that he is a bonafide star. The Ravens will only go as far as he takes them, as his play is indicative of the franchise's ultimate success.