Saquon Barkley looking forward to 'fresh start' with new-look Giants
By Ryan Ward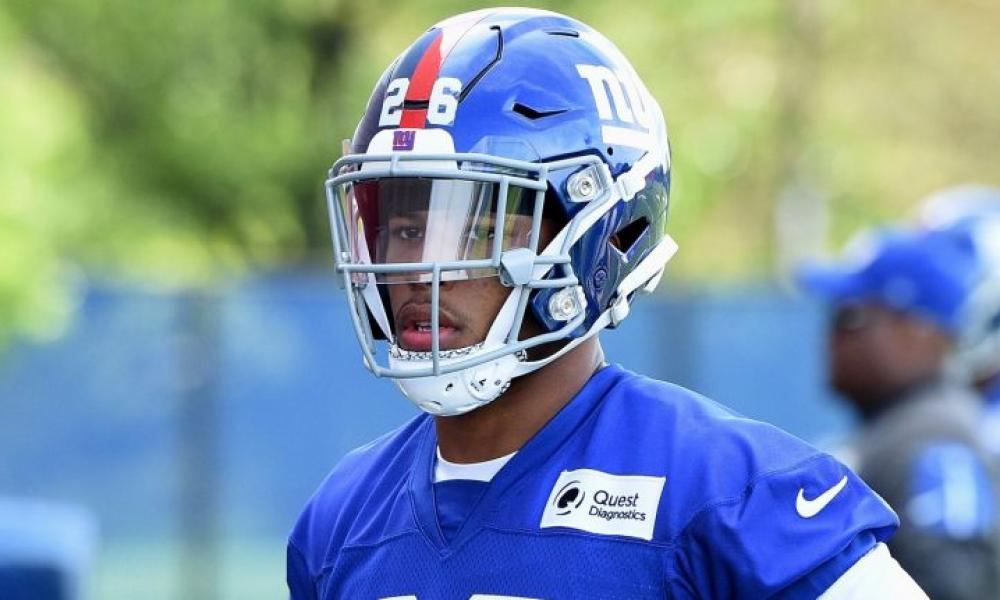 The New York Giants are a team stepping into a new era. 2020 will be a transitional year with Eli Manning calling it a career after last season. The team is moving forward by building around young players like quarterback Daniel Jones and running back Saquon Barkley.
The Giants look like a new team with a new direction for the future. As a result Barkley is embracing what the future may hold in New York. The star running back is looking forward to a fresh start with the team, via Giants.com.
Want $250 to bet on NFL futures?
"Yeah, I would definitely say it's a fresh new start. I heard you guys talking with Shep earlier about history. I do think we are doing a great job of, especially when we are in zoom meetings, understanding the history, understanding the guys before us. There is a tradition here. Like you said, Shep is the longest-tenured Giant and he has only been in the league for five to six years, I guess. It's a fresh new start, we are learning every single day, on the offensive side and on the defensive side. Learning a new scheme and system and trying to focus on the little things to get better every single day. Capitalize on the things we are able to do."
After a better than expected rookie campaign for the Giants, Jones has shown a lot of promise as Manning's successor under center in New York. Jones' success directly impacts Barkley's as he tries to establish himself as one of the best running backs in the NFL today.
Only time will tell if the Giants have really started to figure things out and are on the right path, but there's no doubt they've got the talent to get it done on offense or at least take another step forward next season.