Seahawks will never get equal value in Russell Wilson trade
By Matt Verderame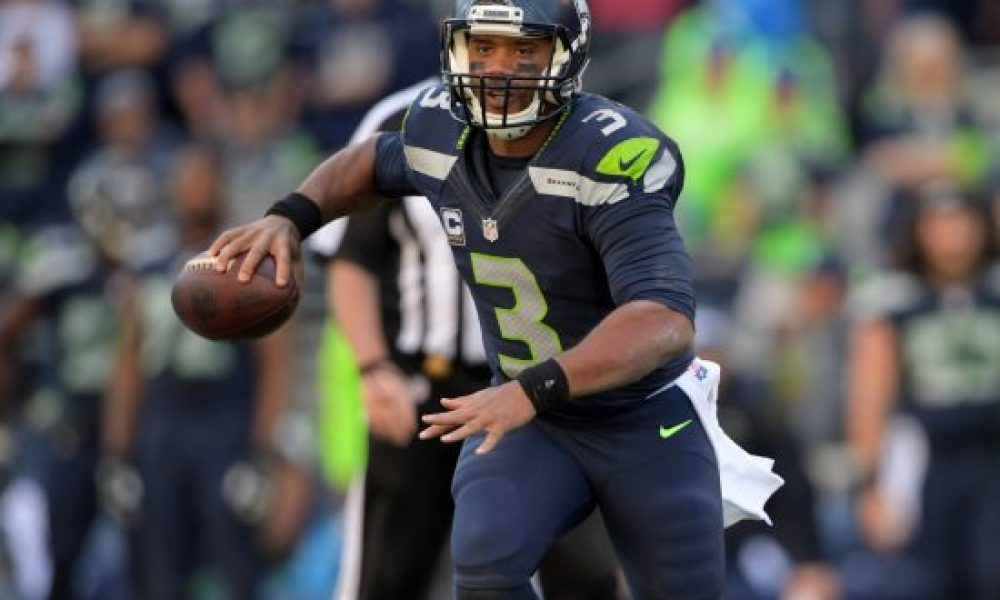 The Seattle Seahawks would be insane to trade Russell Wilson.
Wilson laid down an April 15th deadline to have his contract extended. As of this article, that has passed on the east coast but remains in play elsewhere in the country. However, there's little reason for the Seahawks to be truly concerned. Wilson and agent Mark Rodgers were serious about getting the deal done by the deadline. Nobody is going to leave the phone ringing when more than $100 million guaranteed is on the other end.
Want $250 to bet on NFL futures?
Ultimately, the Seahawks have to realize that trading Wilson for anything less than a historic bounty would be foolish. He's only 30 years old. He's won a Super Bowl and been to another. Since entering the league as a third-round pick in 2012, he's only missed the postseason once.
General manager John Schneider could ship Wilson around. Although, he's never going to find a deal that brings back anything close to equal value. For argument's sake, let's say the Oakland Raiders or New York Giants were willing to part with a pair of first-round selections in next week's draft, along with some later choices between 2019 and 2020. The quarterback crop this year is somewhat barren, with Kyler Murray expected to go No. 1 overall. After him, it's a choice between Dwayne Haskins, Drew Lock and Daniel Jones. What are the odds that any of those three become something close to what Wilson is today?
Even if Wilson informs Seattle that he'd never sign a long-term deal after the passing of this deadline — highly unlikely, but play along — the Seahawks still control his rights for the next three seasons. Wilson's current deal runs out after the 2091 campaign, but Schneider could tag him at a reasonable cost for the 2020 and '21 seasons. If no deal can be hammered out over that span and Wilson leaves, the Seahawks will have had ample time to get a replacement lined up, and they land a third-round compensation choice.
For now, the smart money is that the Seahawks and Wilson find some coming ground, whether. it's in the coming hours, weeks, months or even years. There's a decent chance that the former North Carolina State and Wisconsin product ends up in the Hall of Fame when his career is over. Trading a player of that caliber, at the league's most important position, in his prime no less, would be absurd.