Are Tennessee Titans contenders this season?
By Matt Verderame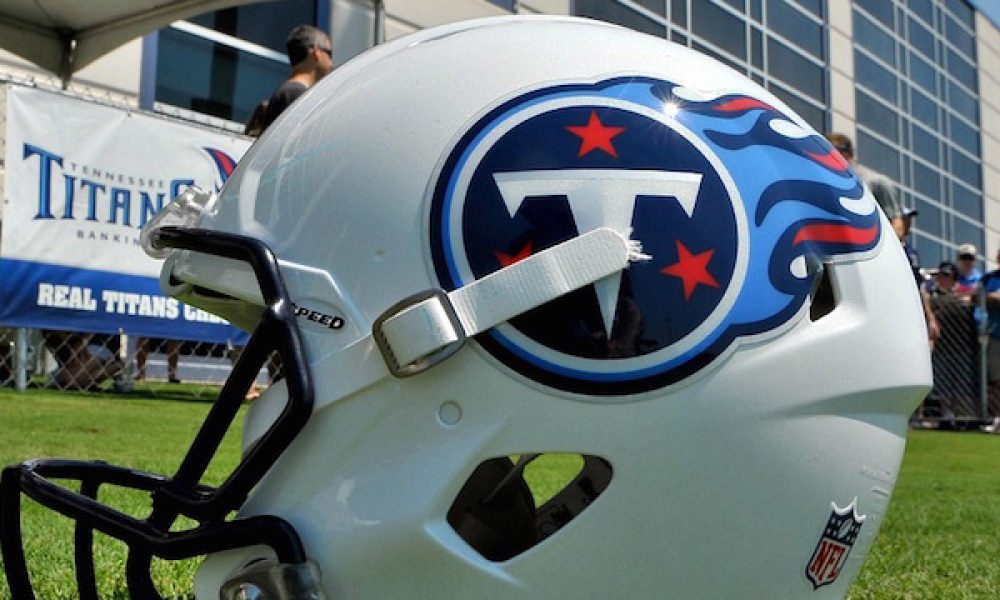 The Tennessee Titans made some additions this offseaon but also suffered some subtractions. Are they contenders in 2021?
The AFC South might as well be a two-team division in 2021.
Yes, the Jacksonville Jaguars and Houston Texans exist, but just for appearances. Trevor Lawrence will be helping the latter come September. Although, it's a stretch to believe Jacksonville is going from 1-15 to the playoffs without divine intervention. Meanwhile, no team is a bigger mess than the Texans, who are dealing with myriad issues on and off the field.
This leaves the Indianapolis Colts and Tennessee Titans.
Want $250 to bet on NFL futures?
Tennessee is the reigning division champ, having won a tiebreaker with the Colts after both went 11-5 in 2020. The Titans, however, have undergone massive changes over the past month. Tennessee watched as receiver Corey Davis and tight end Jonnu Smith left for big deals in free agency, signing with the New York Jets and New England Patriots, respectively.
Furthermore, general manager John Robinson released safety Kenny Vaccaro and cornerbacks Malcolm Butler and Adoree Jackson. The defense also watched edge rusher Jadeveon Clowney leave for the open market, although his impact was minimal last year and he remains unsigned.
To bolster one of the league's worst defenses from a year ago, Robinson spent lavishly on a three-year deal for versatile defensive lineman Denico Autry — stealing him from the Colts — while also landing star edge rusher Bud Dupree on a five-year pact.
The question with Tennessee is both large and obvious: are the Titans better?
The offense is now without two of its top three pass-catchers from 2020, only keeping A.J. Brown I the fold. The Titans did bring in Josh Reynolds from the Los Angeles Rams, but he's never amassed more than 500 receiving yards in a given campaign.
Conversely, the defense last season struggled mightily to get pressure, failing to notch 20 sacks as a team. Dupree is coming off a torn ACL suffered in late November, but when healthy, is an All-Pro-level player. Autry isn't the pure pass-rusher that Dupree is, but he's a quality lineman who can get push in the middle while also playing a bit off the edge. Over three seasons in Indianapolis, Autry notched 20 sacks.
The defense should be better, although the secondary is clearly taking a step back. The offense, unfortunately, is inarguably worse. For the Titans, the division title is attainable, but a harder chore than a year ago.