Two Trades Add Needed Depth to Patriots Offensive Line
By David A.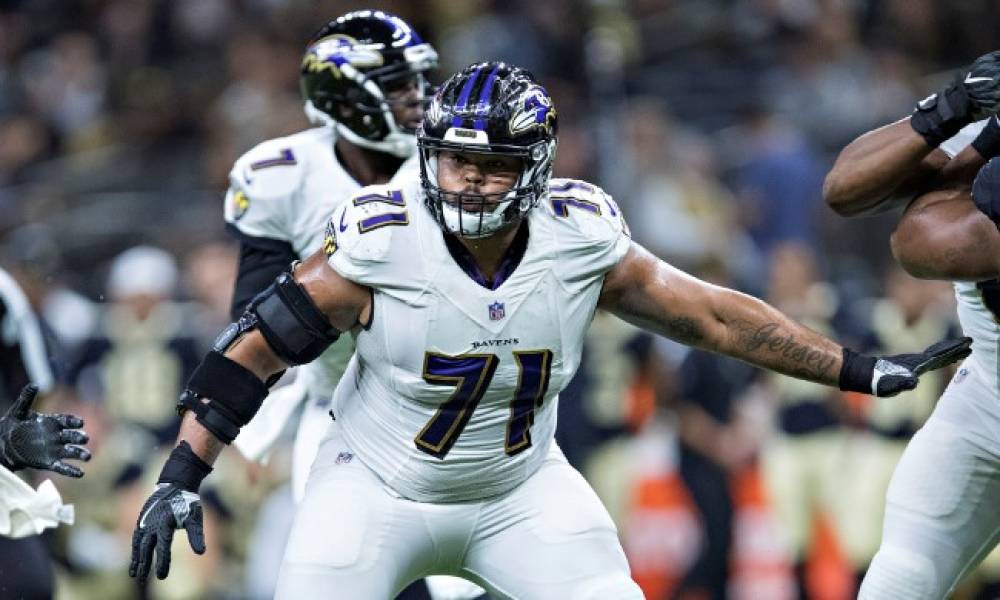 On Wednesday, the New England Patriots shored up their offensive line through two trades. The Patriots acquired Baltimore Ravens offensive lineman Jermaine Eluemunor in exchange for an undisclosed draft pick. New England also acquired OT Korey Cunningham from the Arizona Cardinals.
Eluemunor, a 2017 fifth-round pick, was the starting left guard for Baltimore this past spring, but after he failed a conditioning test at the opening of training camp Eluemunor fell out of favor and injuries kept him off the field.
Want $250 to bet on the Patriots in NFL Week 1?
Sign up now!
When the guard finally was able to play he was flagged often for committing false starts. Nevertheless, Eluemunor is versatile and has the size to play both guard and tackle.
Cunningham was drafted by Arizona in the seventh round in 2018 and started at left tackle in six games replacing an injured D.J. Humphries. However, Cunningham did not see any other action during his rookie season and was placed on injured reserve due to a foot injury in Week 17.
Cunningham, who is 6-foot-6 and 311 pounds played college ball for the Cincinnati Bearcats and during training camp, when Humphries had a few days off, would line up at left tackle with the first-team.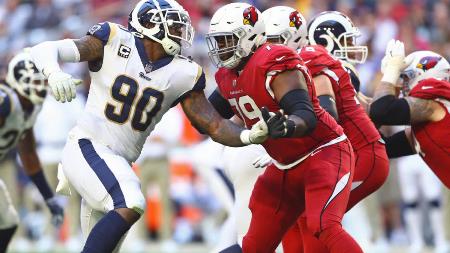 Cunningham was expected to be Arizona's backup at left tackle this season with the possibility of becoming swing tackle.
In exchange for Cunningham, the Cardinals will be given a sixth-rough draft pick, said on NFL source.
The two acquisitions directly affect Cole Croston and Dan Skipper two players that were formerly on the practice-squad with New England. Both were attempting to take over the swing tackle spot.
The trades also reflected how the Patriots are adjusting to the absence of David Andrews. The starting center for New England has been sidelined with blood clots in his lungs.
New England needs a swing tackle to play behind their projected starting tackles Isaiah Wynn and Marcus Cannon.