NFLPA Not Falling For Jon Gruden Scapegoating
By Connor Lynch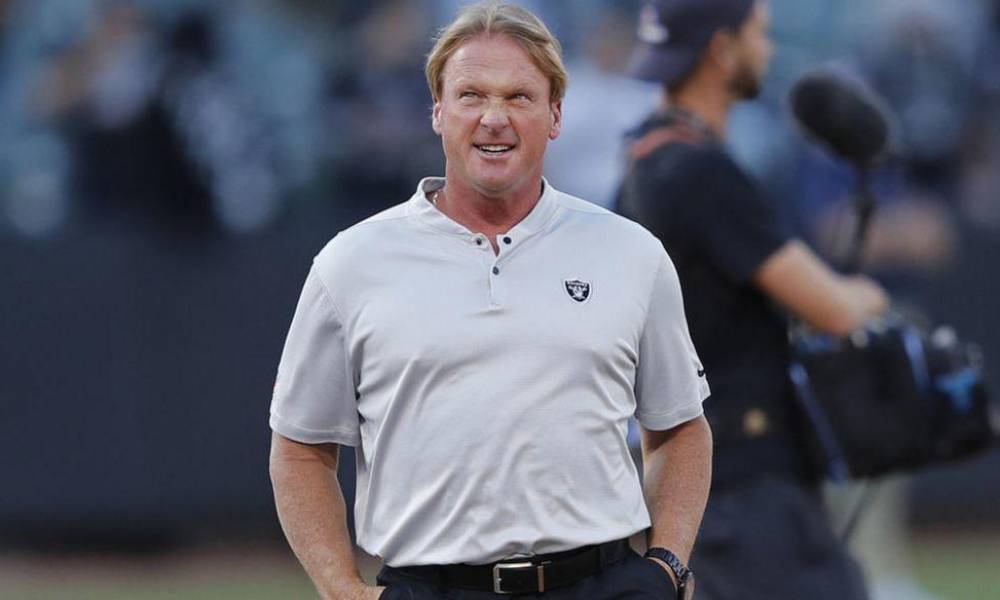 The fallout from the resignation of Jon Gruden as Raiders coach continues as the NFLPA puts pressure on Washington.
Jon Gruden resigned in the light of inflammatory emails that were leaked to the press. The emails, obtained as part of an investigation into workplace misconduct at the Washington Football Team, showed Jon Gruden using racist, homophobic and mysogynistic language over a period of 8 years.
There is no coming back from that for Gruden. His resignation was inevitable. However, the furore masks the subject of the investigation.
It's funny how time works. A name change and 18 months without a PR scandal has put some distance between Washington owner Dan Snyder and the allegations against him.
Want $250 to bet on NFL Week 6?
The NFLPA confirmed on Tuesday it's intention to petition the NFL to release the other 650,000 emails reviewed in the investigation. The NFL says it has no plans to release them due to issues of confidentiality.
"It is truly outrageous that after the NFL's 10-month investigation involving hundreds of witnesses and 650,000 documents related to the longtime culture of harassment and abuse at the Washington Football Team, the only person to be held accountable and lose their job is the coach of the Las Vegas Raiders," lawyers Lisa Banks and Debra Katz said in a statement. 
"If the NFL felt it appropriate to release these offensive emails from Jon Gruden, which it obtained during its investigation into the Washington Football Team, it must also release the findings related to the actual target of that investigation. Our clients and the public at large deserve transparency and accountability. If not, the NFL and [commissioner] Roger Goodell must explain why they appear intent on protecting the Washington Football Team and owner Dan Snyder at all costs."