Nick Foles to 'See What Happens' With his Future
By Connor Lynch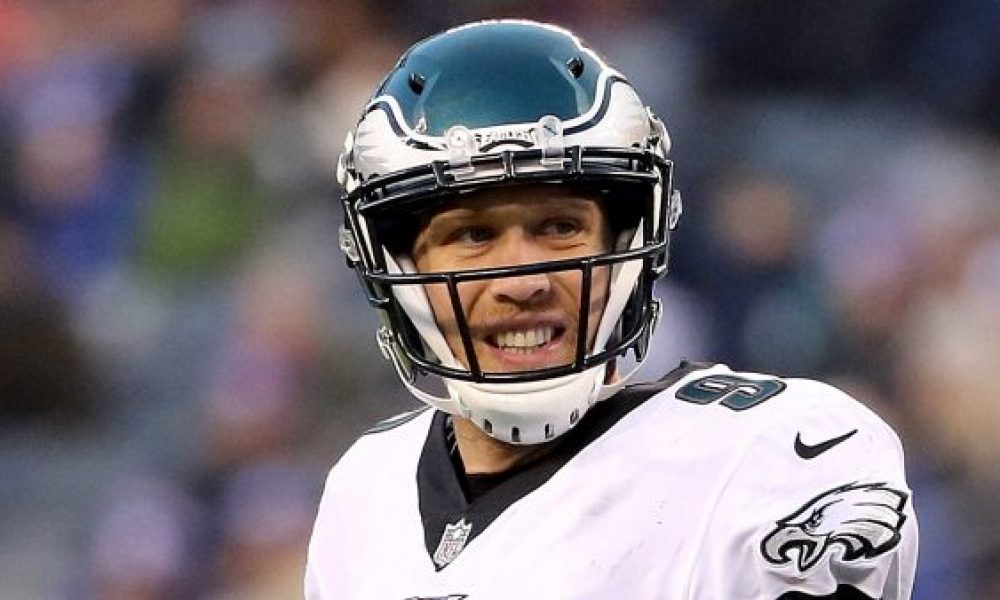 Now that the Philadelphia Eagles' season is over, the future of Nick Foles has come under scrutiny again.
Last year, Nick Foles produced an incredible Super Bowl performance. He was awarded the Super Bowl MVP and as a result, a new Eagles contract.
Nick Foles has a £20 million option for 2019 in his incentivized contract. It will become guaranteed on the 5th day of next season. If he wants to become a free agent, the 30 year old can buy out the contract for $2 million.
Following Philadelphia's 20 – 14 loss to the New Orleans Saints, Foles spoke to reporters about his future.
Want $250 to bet on NFL futures?
Sign up today!
With Carson Wentz to compete with, Foles could seek a starting role elsewhere and bag one last big contract.
"I think the big thing is what the city means to me," Foles said.
"It's always welcomed me and my family. It's really been a joy to live there and be a part of everything and wear the green and wear the jersey. So, no matter what you can never take that away. We were able to do some really special things.
"So we'll see what happens, but I'll tell you this. I've enjoyed every single moment and it'll always have a special place in my heart. The city, the fans, the people, everything about it.
"There's nothing like playing in the Linc. Some of my favorite moments, my family got to experience some. My daughters got to experience them. So we'll see what happens, but I've enjoyed everything."
Tellingly, Foles got a little flustered when asked specifically if he wants to be a starter next season.
"Yeah, I mean, you know, I think I've … we'll see what happens," he said.
"Once again, I'm not going to speculate on that, but yeah, I love leading a team. I love being in a huddle, being a part of a locker room, doing that. That's why I play the game."