Nick Saban still unsure of Jalen Hurts future with Alabama
By Amber Lee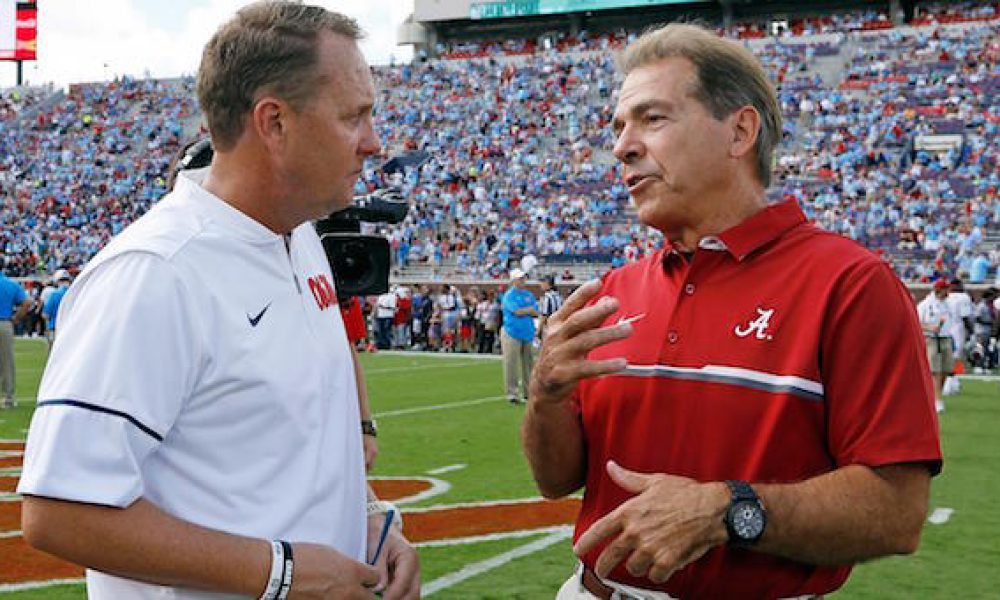 Alabama coach Nick Saban warned against quarterback questions in his SEC Media Days opening statement. However, at least one brave reporter inquired.
When asked if he expects Jalen Hurts to be on the Tide's roster for the season opener against Louisville, Saban said he was hopeful. Although he added that he was ultimately unsure.
"I have no idea, I expect him to be there," Saban said. I think it's our job to give both players a very fair opportunity to have a chance to win the job at their position. … We'll create a role for one or both of those guys on our team and they'll all have to make a decision based on what that outcome is as to what their future is at Alabama.
"We certainly want every player to stay at the University of Alabama and graduate. Jalen has a great opportunity to do that in December so we are hopeful he will stay there and be a graduate regardless of his circumstances as a player. But that's not to minimize his chances of making a starter or making a great contribution to our team in some way even if he isn't the starter."
NCAA Betting