Nikola Jokic: We'll Have Fun Against Lakers
By Connor Lynch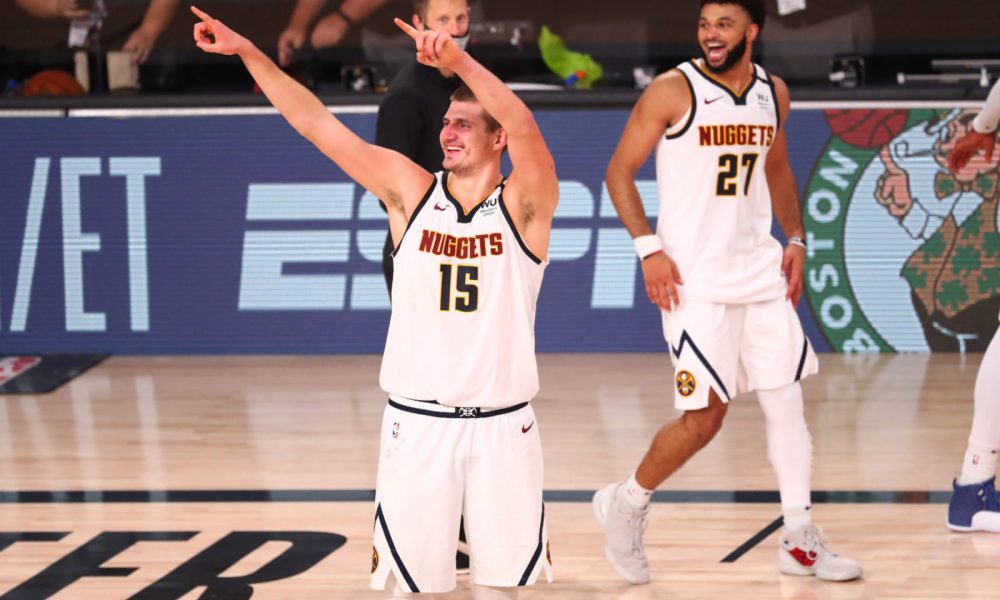 Denver forward Nikola Jokic says the Nuggets will 'have fun' in the Western Conference Finals against the Lakers.
That's the liberty Nikola Jokic and his teammates can play with now they've already defied the odds in this postseason.
The Denver Nuggets made history by becoming the first team to come from 3 – 1 down twice in the same playoffs. As well as that, they're the third team in the entirety of US sports to do so.
"Nobody wants us here" said Nikola Jokic after eliminating the Clippers. It's this underdog spirit which now imbibes the Nuggets players, allowing them to play without fear.
Want $250 to bet on the Western Conference Finals?
"Next is the Lakers, another tough opponent for us. We are going to be out there having fun," Jokic said.
"If you are going to go out there thinking about them, it is going to be a long night for us. We have to go out there with effort and have fun. It's simple for us.
Jokic made Nuggets history in Game 7 VS the Clippers with 16 points, 13 assists and 23 rebounds. It's the most ever by a Denver player in the NBA Playoffs.
His teammate, Jamal Murray, was equally dominant with 40 points. Their chemistry on the court is something that has been building up for years, according to Murray.
"It's not just this season, it is a lot of years. We are just improving. We have talks, we have fights, we are like a couple," he said.
"We played with no pressure," Murray added. 
"We go out there and hoop, we go out there and believe in each other, we made some shots tonight to get us the 'dub'. It was a collective effort. It's not just a one-two punch. We have a whole squad that can really hoop and get the job done."