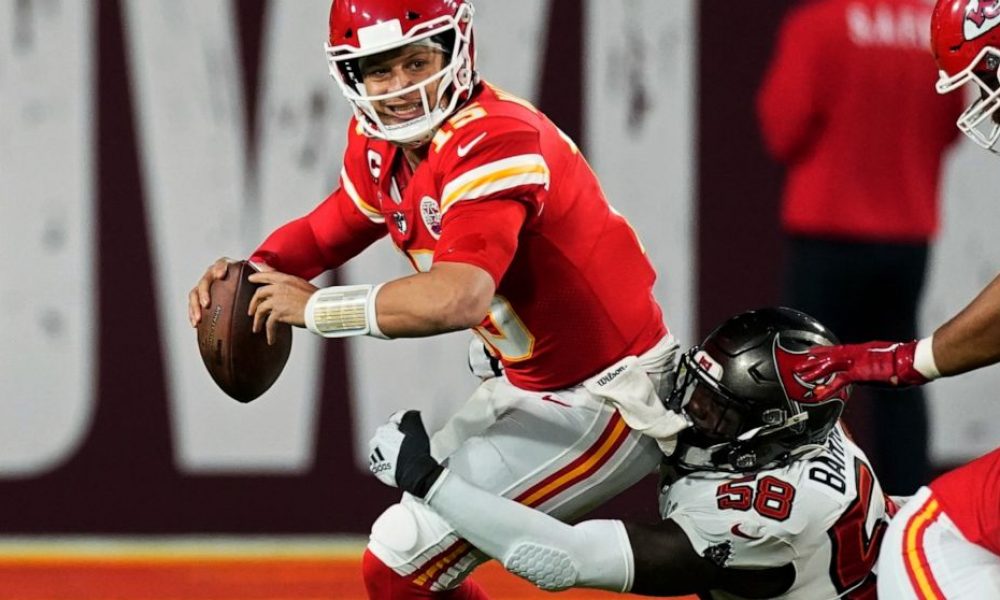 Patrick Mahomes: We Have To Get Better Quickly
Kansas City Chiefs quarterback Patrick Mahomes says he didn't expect any growing pains with his new cast of wide receivers.
Against the Colts on Sunday, Patrick Mahomes was throwing to mostly new receivers including free-agent recruits Schuster and Valdes-Scantling.
Nonetheless, Kansas City had the chances to send the game into overtime. Instead they stalled, and lost the game 20-17 as a result.
Patrick Mahomes says the needed improvement has to start with him.
Want $250 to bet on Monday Night Football?
"We've got to make it so those little mistakes don't cause the loss," said Mahomes.
"We had multiple chances to get in the end zone, and if we get (in) the end zone one time, don't stall out in the red zone, get seven (instead of the missed field goal in the fourth quarter), the game's over.
"I don't expect any growing pains," he said. "Obviously have new players and you don't know everybody's going to respond to tough situations."
"We've got to gel all together. It starts with me. There were certain throws I was putting on guys' back hips instead of in front of him. There were certain situations where we were just barely off of it . . . Whenever you're playing a tough game like that, you have to execute at a higher level and we have to learn from it. Our schedule gets no easier. We have a hard game Sunday (against) Tampa next week with a great defense, so we have to get better quickly. And if we don't, we don't want these (losses) to start piling up. We want to make sure we get back on that winning train."