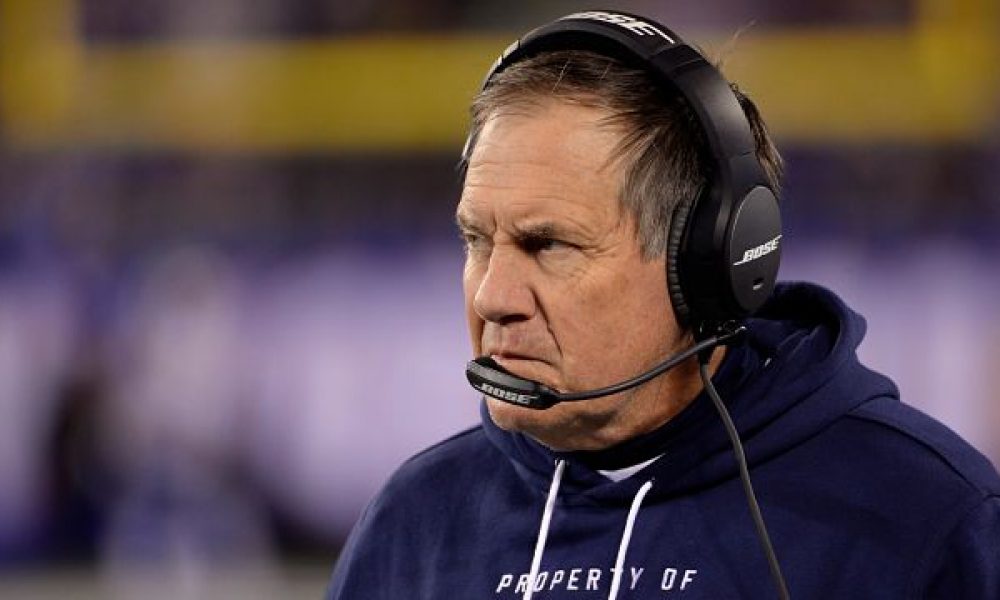 Nov 15, 2015; East Rutherford, NJ, USA; New England Patriots head coach Bill Belichick during the game against the New York Giants at MetLife Stadium. Mandatory Credit: Robert Deutsch-USA TODAY Sports
Patriots Must 'Be Aggressive' Against Josh Allen on TNF
There is a sense of trepidation in New England ahead of the Patriots' upcoming matchup against the Buffalo Bills.
Head coach Bill Belichick is particularly focussed on Bills quarterback Josh Allen, who killed them the last time they played. Allen went 21-of-25 for 308 yards, five touchdowns, zero interceptions, zero sacks and 66 yards rushing.
That game also resulted in a career-high passer rating of 157.6 for Josh Allen. Allen is approaching his 5th win against the Patriots after losing his first three career games against them.
Want $250 to bet on Thursday Night Football?
Only Peyton Manning and Ryan Tannehill have won 5 or more times as a starting quarterback against Belichick's Patriots.
"He's very dangerous out of the pocket, he's dangerous in the pocket," Belichick said on Tuesday. 
"So just team defense. Playing with our leverage, using our teammates help, them being where they need to be, being aggressive. He's a hard guy to get, and you can't just stand there and watch him throw because he'll throw it pretty good, too. So it'll be a challenge for us."
New England is also still carrying the scars of January's history-making Wild Card thrashing against Buffalo.
The Bills became the first side not to turn the ball over, attempt a field goal or punt in a gae since 1950. New England gave up seven touchdown drives in that game. However, safety Adrian Phillips says they have to put it out of their minds.
"You definitely think about (the loss), but you don't harp on that," Phillips said. "You look at what they did and how they were able to control the game and the plays that they were able to make. You think about them not punting the ball basically for two games. It's a big deal. But at the same time, you can't let that consume you."