Raptors Strengthen Grip on No.1 Seed, Equal Win Record
By Connor Lynch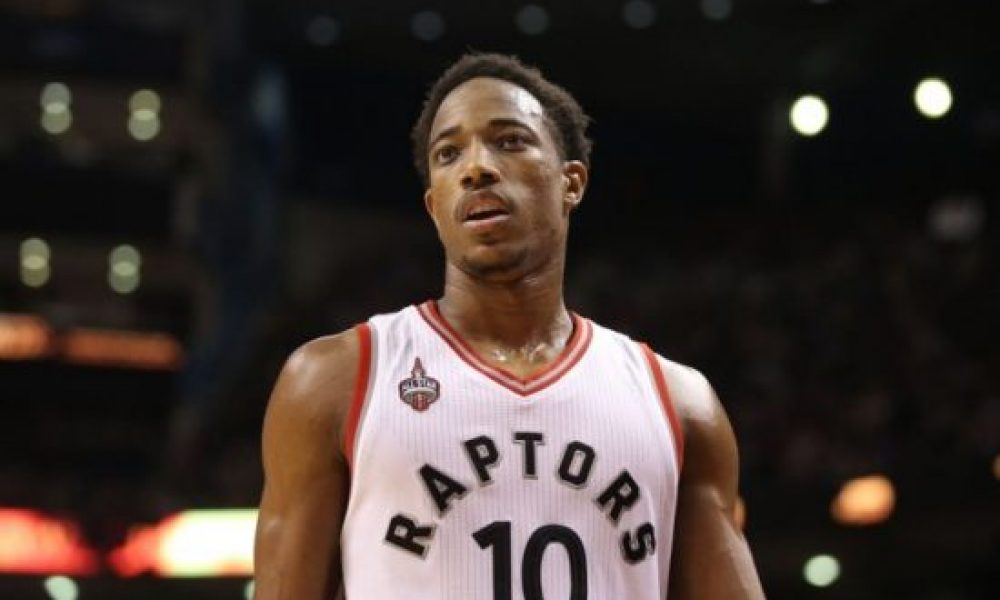 The Toronto Raptors all but guaranteed an NBA playoff spot with a win over the Boston Celtics on Wednesday night.
The Raptors virtually secured the No. 1 seed with a 96-78 win at the Air Canada center. It was the team's 56th win of the season, equalling the franchise record set in 2015 – 2016.
Toronto had four players in double digits on the night.
Demar DeRozan led the team with 16 points. Serge Ibaka and Fred Van Fleet each scored 15, while Kyle Lowry scored 13. Wright came off the Toronto bench for  8 points, 9 rebounds and 8 assists.
The Boston Celtics played their lowest-scoring game of the season. In spite of this, Marcus Morris scored a game-high 21 points on 7-of-14 shooting. Monroe also added 17 points off the bench for Boston.
Want $250 to bet on the NBA postseason?
Sign up here!
The Celtics' lack of fit point guards proved to be their undoing on the night. They turned the ball over a total of 17 times during the game. If you give your opponent the ball that much without making enough baskets, you're in trouble and the Raptors pounced.
The Toronto Raptors scored 17 points off turnovers in the second quarter. Boston scored 13 points in total in that period.
"You always talk on offense about owning your space, and they owned our space all night," Celtics coach Brad Stevens said. "They were very physical. They were very good. I thought that we had unbelievable defensive mentality and the way we were playing was terrific on that end. It's hard to keep playing that way when you're not making baskets — or at least occasionally making one.
"The only reason we were down at halftime was the turnovers, even though we couldn't score. I think, ultimately, that probably wore on us. And they did a great job. They're really good, they're really deep. Hats off."