Redskins Were "United" over Reuben Foster
By Connor Lynch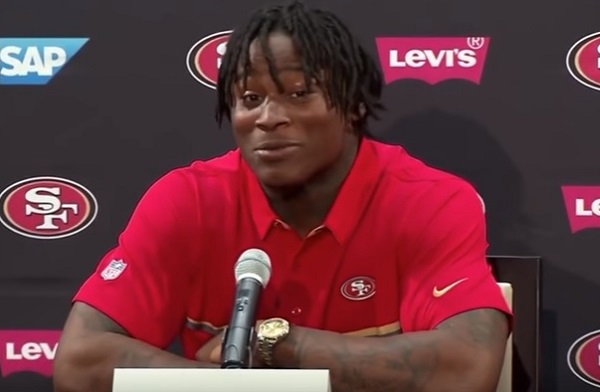 Earlier this week, the Washington Redskins controversially claimed under-fire linebacker Reuben Foster.
Reuben Foster was waived by the San Francisco 49ers after another domestic violence charge against him.
After some bad press, a Washington Redskins official, Doug Williams, has spoken about the decision. The senior vice president of player personnel told WTEM-AM that the front office was united on signing Reuben Foster.
Want $250 to bet on the NFL?
Sign up now!
"When I read that, I was trying to find out who wasn't united," Williams said.
"This is all the people from the head coach, and myself and [Redskins President Bruce Allen], and of course the owner, who owns this football team, has to know what we're talking about. I don't know who wasn't on board. I don't know where the source comes from. In every organization and every business, everything else, I'm sure they got some leakers who might say something and people take it and run with it. … Nobody that was in my room was thumbs down."
The Redskins will have been well aware that Foster, 24, would come with some baggage. On Tuesday, the NFL placed him on the Reserve/Commissioner Exempt List. This means that he will be unavailable to play for Washington until the league has investigated his arrest.
Read: Saints Winning Streak Ends at 10, Offense Flat VS Dallas
"We knew there was going to be some backlash, and we understand that, and rightfully so," Williams said.
"I've got six daughters, so it ain't something I would condone, but at the same time I think we are in the business of at least looking into [his case]. I could sit here, and I won't, name a bunch of teams that took on players that got a lot of baggage that nobody's saying anything about. You can't get into nitpicking what they do and what you do. You gotta look at it from your standpoint. There was a lot of thought that went into it. It wasn't just a spur of the moment type of thing. We all gathered, we talked about it, we knew there was going to be some risk-reward involved in it."