Rob Gronkowski Closing In On Tony Gonzales Record
By Connor Lynch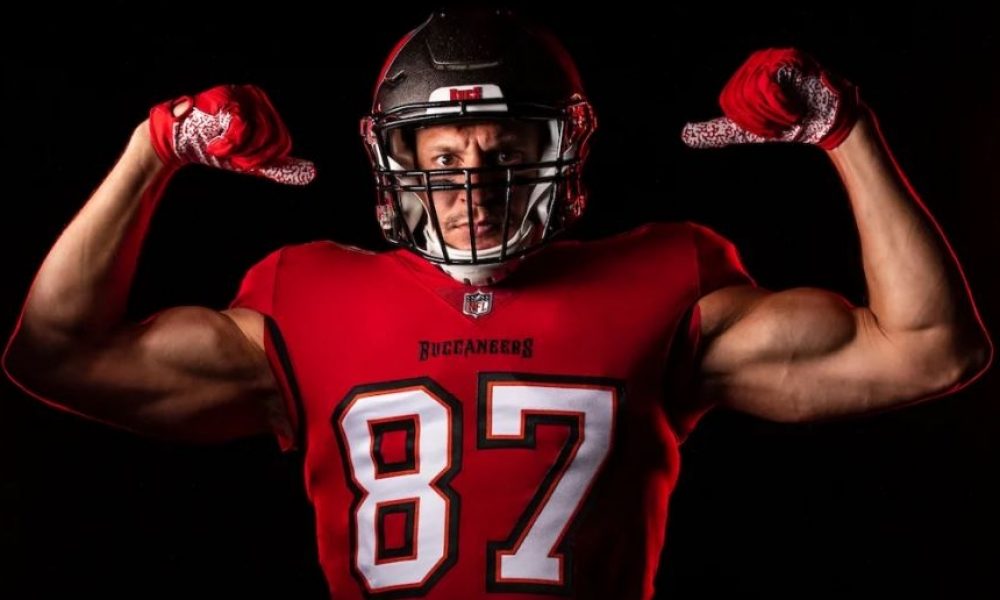 TE Rob Gronkowski spent a season away from football, and he's still in a position to break records this year.
On Sunday, Rob Gronkowski took seven passes from Tom Brady for 123 yards in a 38-31 win over the Colts.
In doing so, Rob Gronkowski moved to within one game of HoF TE Tony Gonzalez's record for most 100-yard games for a tight end. Gonzalez's record stands at 31, with Gronk below him with 30.
The 32-year-old already made history this year, in the Super BOWL LV win in February. In that game, he and Tom Brady set the record for most passing touchdowns by a quarterback-catcher partnership.
Want £250 to bet on NFL Week 13?
He also holds the record for the most touchdowns in a season by a tight end, with 17 in 2011.
Gronk has six games left in the regular season to have two more 100-yard games. He hasn't produced two consecutive 100-yard games since 2016.
Whether he breaks the record or not will probably depend on if he can stay available. He's already missed five games and left two early this year.
"Let me tell you, I'm trying to break that record," Gronk said.
"I mean, why wouldn't I try to break that record? I'm coming for it. Tony, I'm coming for it. Basically, you got every record so I'm coming for this one and it's a pretty cool one, too, for sure. It just shows that I guess you're a baller and Tony's a baller."